How to get here
Getting to USM Engineering Campus
Arrival by Air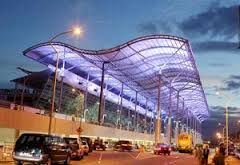 Penang is easily accessible by air with daily flights from major capitals in the region. It has direct links with Singapore, Bangkok, Haadyai, Phuket, Medan, Xiamen (China) and Madras and flights are operated by Malaysian Airlines, AirAsia, Firefly and others. However, many international flights to Penang will usually transit in Kuala Lumpur where passengers will be transferred to a domestic flight to Penang. The Bayan Lepas International Airport is situated about 30 km from Universiti Sains Malaysia Engineering campus in Nibong Tebal. Taxis plying the route operate a coupon system by which fares between the airport and various destinations in Penang are fixed. Passengers pay the fare at the taxi booth in exchange for a coupon which they then produce to the taxi driver. Air conditioned taxis and limousines charge slightly higher fares. Fares to the Engineering campus for the airport range between RM100 during the day to RM150 at night.

Driving by Road
You can get to the campus using the North South Highway (E1) route and the exit toll way are at Jawi Toll (From North) and Bandar Baharu Toll (From South). USM have provided several road signboards for our visitors to insist their journey to Engineering Campus. From Bandar Baharu Toll plaza, it wil take about 15 minutes driving and from Jawi Toll Plaza ia about 20 minutes. Our security officers will guide you to your destination once you reach the main gate.
By Bus.
The nearest bus terminal is Parit Buntar Bus Terminal (Hentian Raya) which is about 7 km from our campus. Parit Buntar Bus Terminal (Hentian Raya) located at the centre of town of Parit Buntar, a town that near to border between Penang and Perak. Express buses offer a frequent and convenient way of travelling to Parit Buntar, Perak especially from Kuala Lumpur. Rapid Penang bus EB80 route from Butterworth also provide services to Parit Buntar Bus Terminal. The taxi fare from the Parit Buntar Bus Terminal to the campus is about RM15.
By Train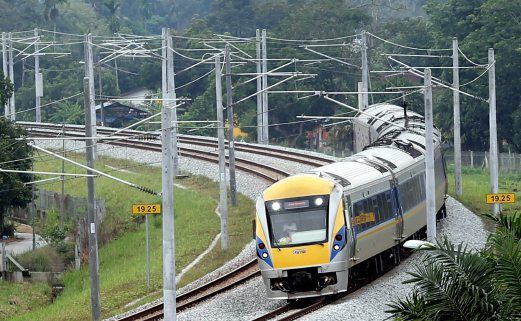 You can take the train service or ETS from Kuala Lumpur to Parit Buntar. Currently the ETS service is available 2 times daily. Tickets are purchased at the any KTM terminal and the cost is about RM50 from KL to Parit Buntar. Once you have reached the Parit Buntar Train Station you can take a taxi to the Engineering campus. The taxi fare from the Parit Buntar to the campus is about RM15.
If you have any difficulties please contact us:
School of Civil Engineering, Engineering Campus, Universiti Sains Malaysia, 14300 Nibong Tebal, Penang, Malaysia. Tel: +6045996206 (General Office) Fax: +6045996906
Pusat Pengajian Kejuruteraan Awam, Kampus Kejuruteraan, Universiti Sains Malaysia, 14300 Nibong Tebal, Pulau Pinang. Telefon: +6045996206 (Pejabat Am) Faks: +6045996906