As part of the activity under Agreement of Mutual Student Mobility Program which was signed in 2018, School of Civil Engineering in collaboration with Department of Civil Engineering and Architecture, Graduate School of Engineering, Kyushu Institute of Technology (Kyutech), Japan, has jointly organized the above seminar. Joint organizing committee comprising Prof.Pei-Shan Chen(Kyutech), Assoc.Prof.Wanghee Cho(Kyutech), Baoxin Liu(Kyutech), Dr.Nurul Hana Mokhtar Kamal(USM), Dr.Norhazlinda Abd Rahman(USM), Prof.Ir.Dr.Choong Kok Keong(USM) worked together for the planning and running of the seminar. The aim of the seminar was to provide a platform for students from both USM and Kyutech to share their research works. At the same, it was also aimed at providing a platform for students to interact. A total of 15 presentations from both USM and Kyutech were made during the seminar. Students were also treated to two lively sessions of quizzes using Kahoot. At the start of the session, Professor Eiki Yamaguchi (Dean of Department of Civil Engineering and Architecture, Kyutech), Mr.Toshiro Wakabayashi(Head of International Affairs Office, Kyutech) and Prof.Dr.Taksiah A.Majid(Dean of School of Civil Engineering, USM) gave opening remarks. The event ended with best presenter award ceremony. The organizing committee would like to express thanks to all session chairpersons Assoc.Prof.Nur Sabahiah Abdul Sukor, Dr.Herni Abdul Halim, Dr.Rosnani Alkarimiah, Dr.Nuridah Sabtu ; and also graduate students Syafinah, Zaber and Fatihah for their help during the seminar. Thank you also to Prof.Ir.Dr.Taksiah A. Majid for the support.
PETRONAS PROFESSIONAL LECTURE SERIES
The School in collaboration with Petronas had successfully completed a series of lectures with the following topics :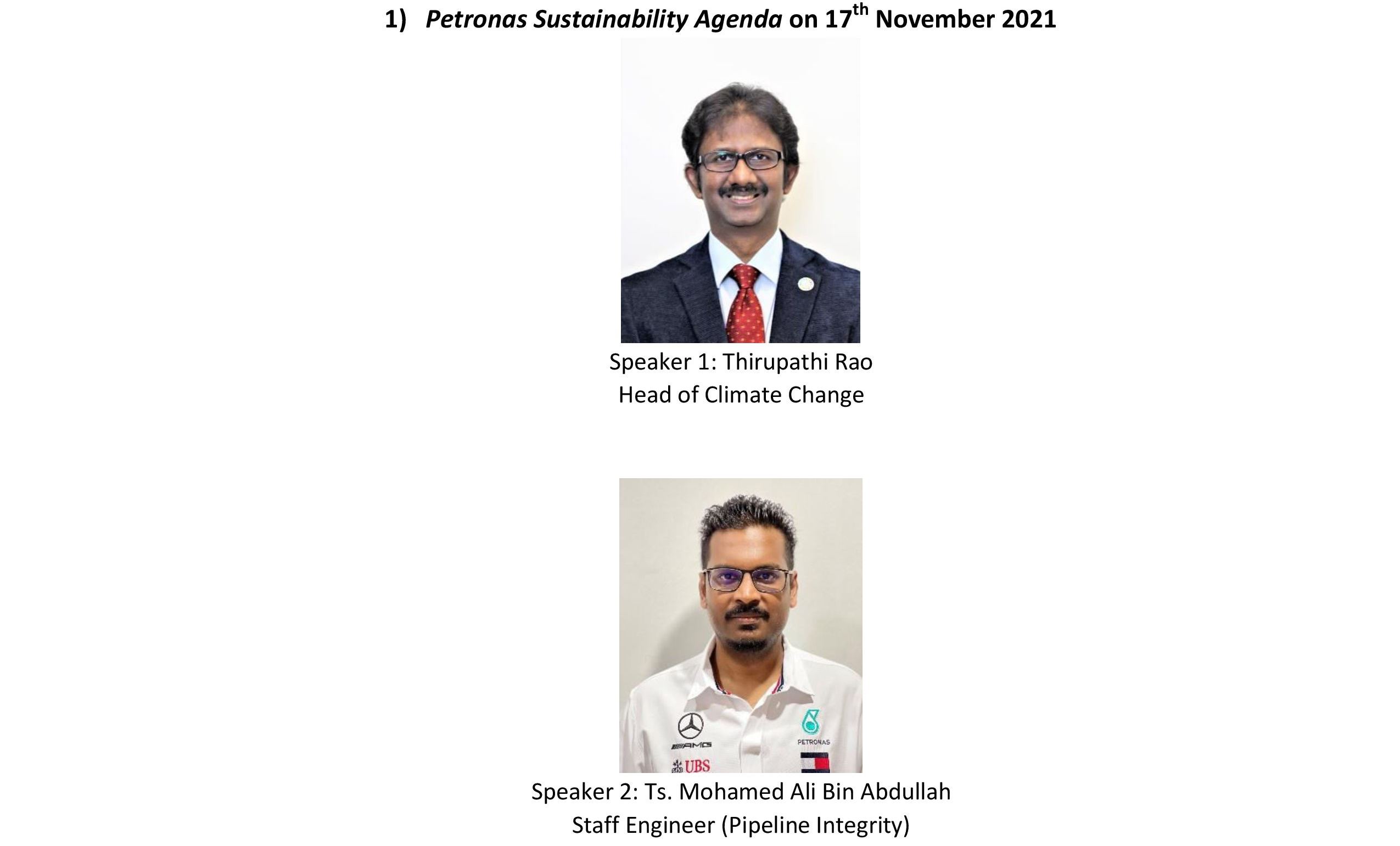 The School of Civil Engineering had recently held an academic awards for outstanding students sponsored by Perbadanan Bekalan Air Pulau Pinang Sdn. Bhd. and Fibromat Malaysia Berhad.
The Perbadanan Bekalan Air Pulau Pinang Sdn. Bhd. had bestowed the PBA Academic Excellence Award in the course of Water Resources to:-