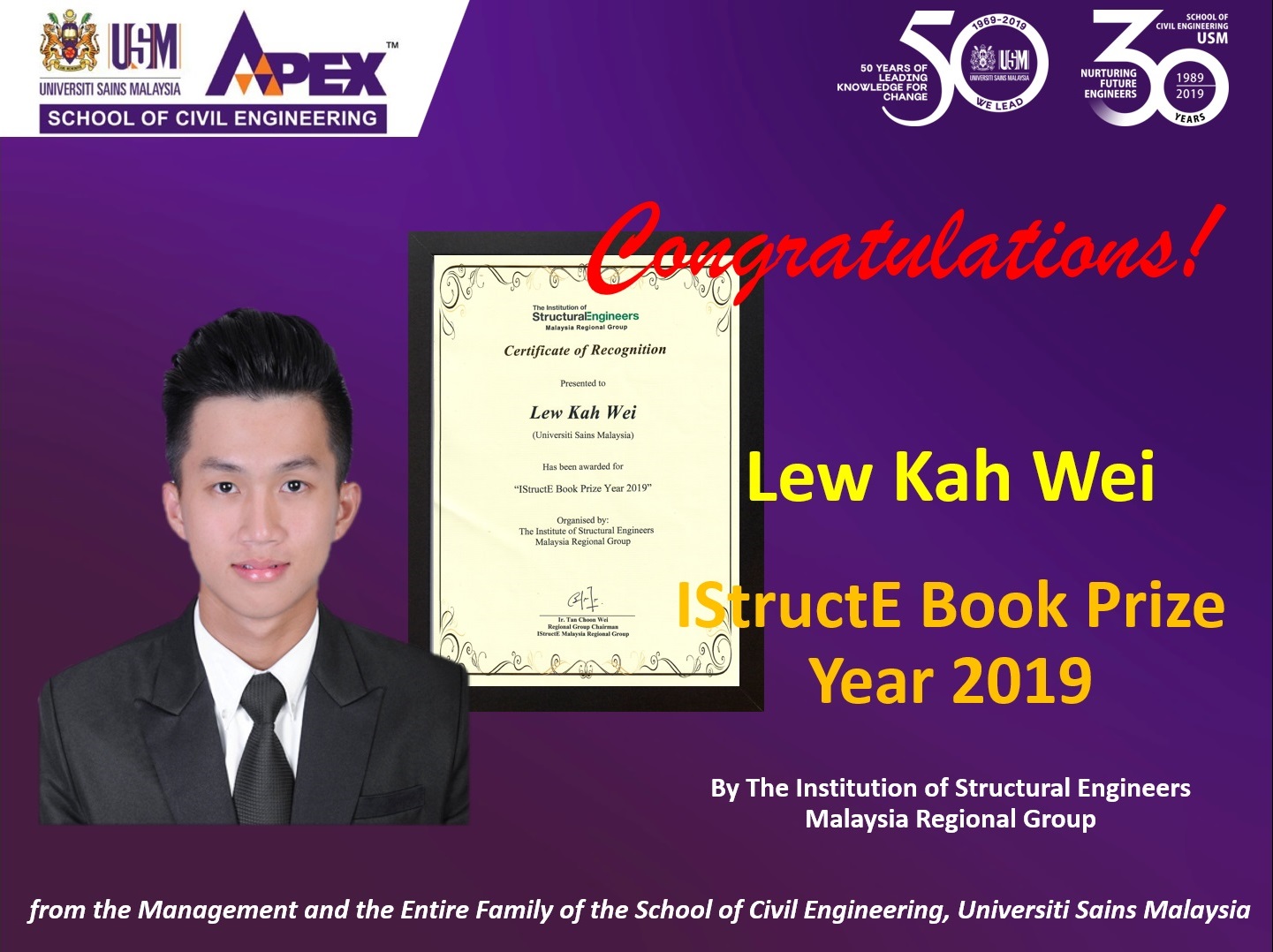 The School of Civil Engineering is proud of Lew Kah Wei for receiving the award of IStructE Book Prize 2019 by the Institution of Structural Engineers (IStructE), Malaysia Regional Group. This award honors excellence in structural engineering courses of a final year undergraduate student.

Tahniah kepada calon yang terpilih untuk mengikuti program Kejuruteraan Awam di USM bagi Sidang Akademik 2020/2021
Program Kejuruteraan Awam memberi penekanan kepada Kejuruteraan Alam Sekitar, Kejuruteraan Geoteknik, Kejuruteraan Sumber Air, Kejuruteraan Pengangkutan & Lebuhraya, Kejuruteraan Struktur dan Geomatik Kejuruteraan serta Pengurusan.