USM Swept Four Key Awards At IDEERS 2019 Competition In Taiwan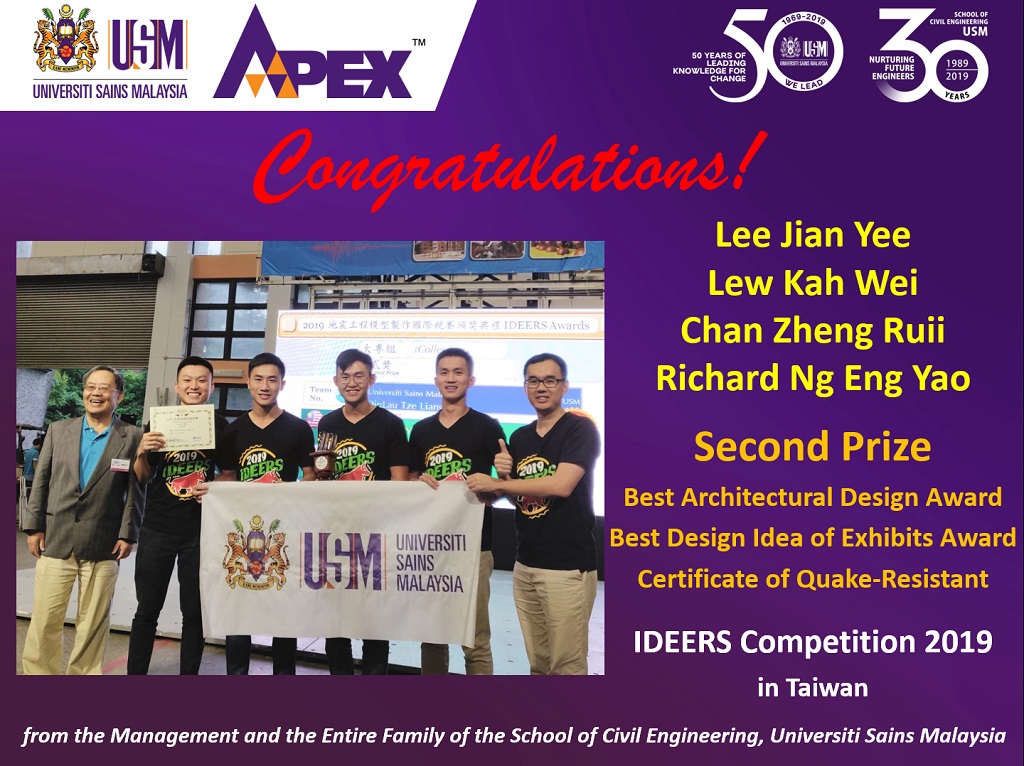 A team of four fourth year students from the School of Civil Engineering (PPKA), Universiti Sains Malaysia has made the country and USM proud again at the "Introducing and Demonstrating Earthquake Engineering Research for Schools (IDEERS) 2019" which was held on September 20–21 in Taipei, Taiwan. USM team was honoured for the outstanding achievement by winning Second Prize, Quake-Resistant Certificate, Best Architectural (Artistic) Award and Best Design Idea of Exhibits Award under the undergraduate category. There were forty-nine international teams from Southeast Asia, Australia, China, Hong Kong, South Korea and Taiwan participated in this competition. USM team was the only undergraduate team from Malaysia to be placed in top ten of the category during the competition. USM team led by Lee Jian Yee with team members of Chan Zheng Ruii, Lew Kah Wei and Richard Ng Eng Yao was supervised by Assoc. Prof. Dr. Lau Tze Liang.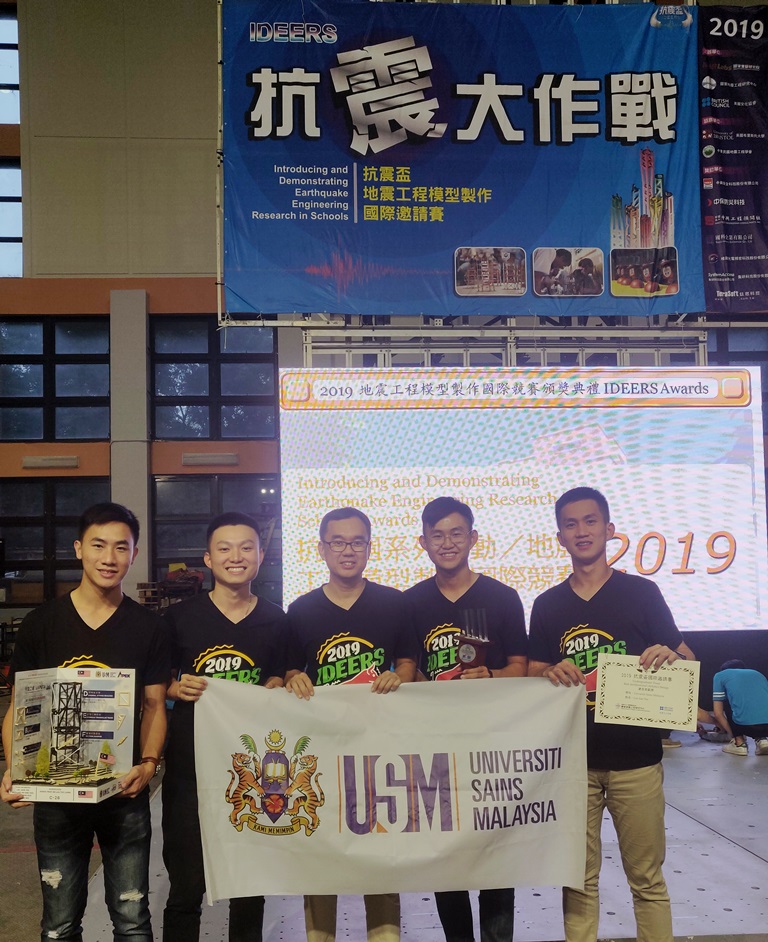 This international competition was held at the Taiwan National Center for Research on Earthquake Engineering (NCREE). This program is jointly organized by NCREE, National Applied Research Laboratories (NARLabs) and British Council (BC). Each team was required to construct a tower building model with a single load platform using the provided materials in 5.5 hours. All models were then tested for various levels of bi-directional earthquake ground motion (from 250 gal to 800 gal; gal = cm/s2) simulated using a shaking table.
The model design concept integrates seismic resistant and seismic control approaches, consisting of advanced stiffeners, belt truss, column configuration 'X', diagonal string bracing, enormous triangle truss and friction damper. The best model design was obtained after several testing in the laboratory. The model was able to withstand the strong bi-directional earthquake motion, in return of this extraordinary result.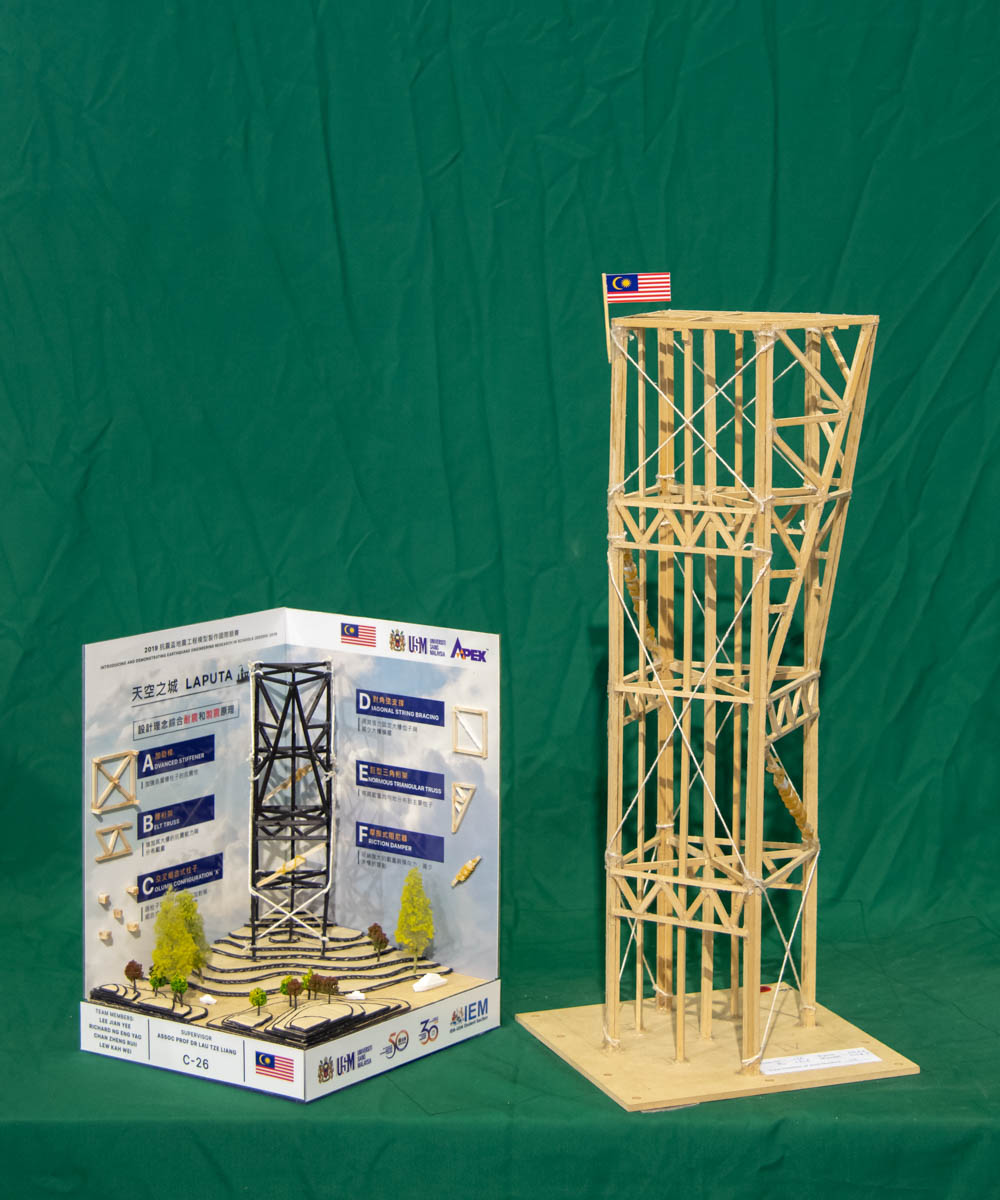 The trip to Taiwan was organized by IEM-USM Student Section and supported by Universiti Sains Malaysia and TCK e-Solutions Sdn Bhd. Special appreciation to PPKA technical staff, Abdullah Md Nanyan, Mad Fadzil Ali and Dziauddin Zainol Abidin for their assistance in model construction and testing. Special thanks also go to everyone who has helped along the way.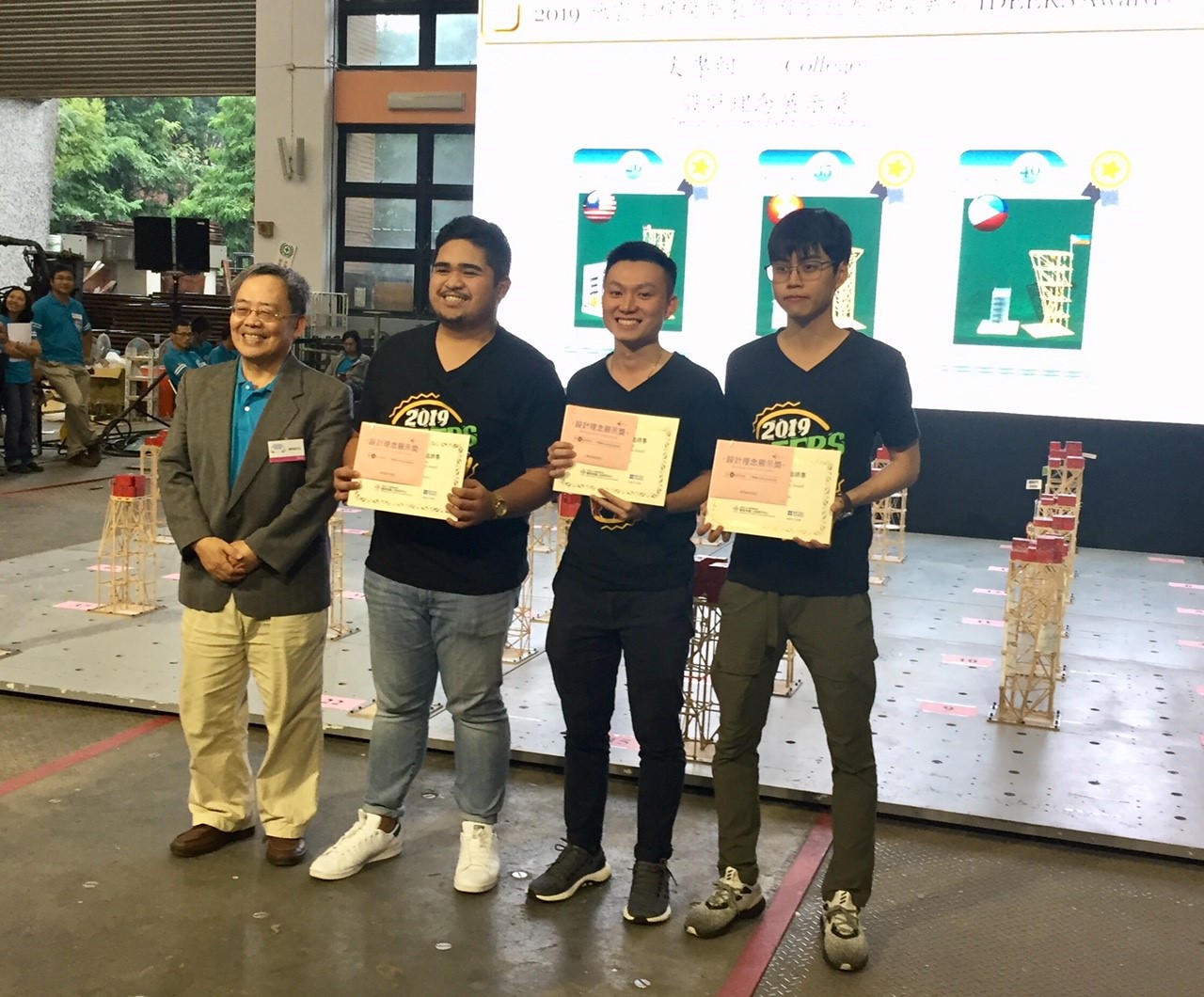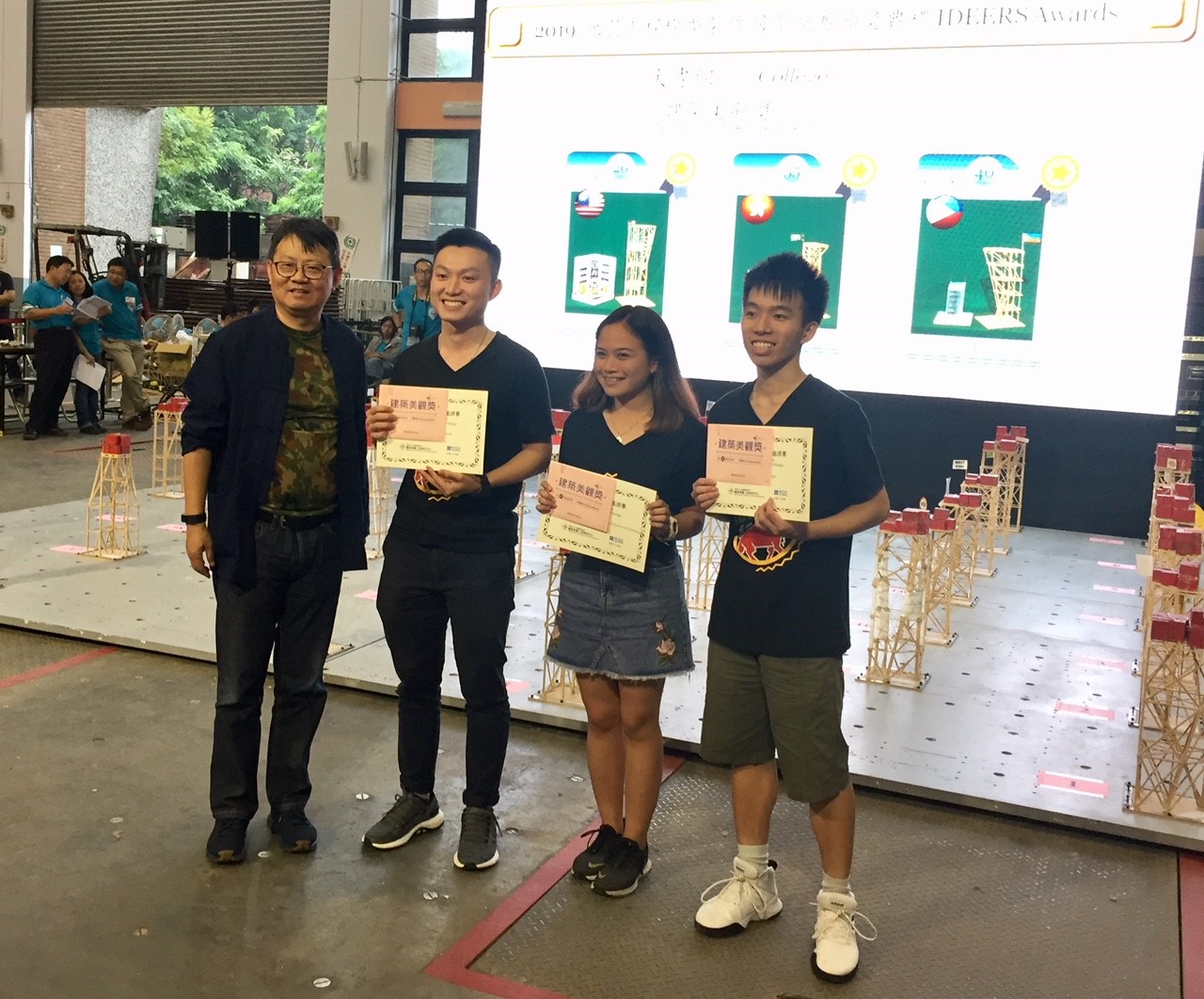 This remarkable achievement has demonstrated the increased awareness and better understanding of earthquake-resistant design for building structures among USM civil engineering students. This competition has inspired and educated the future engineers about the importance of designing earthquake proof structures.