First Prize Winners in IEM HTETD Infographic Competition 2019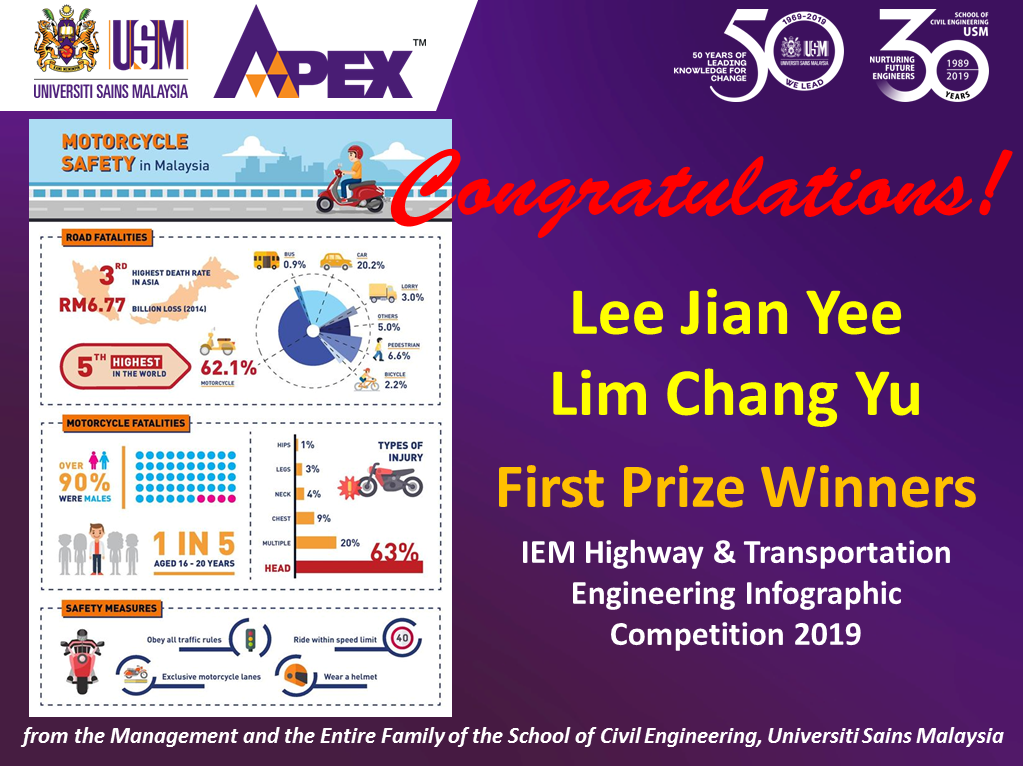 Two undergraduate students from the School of Civil Engineering, Lee Jian Yee and Lim Chang Yu, have won the first prize in Road Safety Infograhic Poster Competition 2019 organised by IEM Highway & Transportation Engineering Technical Division (IEM HTETD). The competition is open to Institution of Higher Learning students in Malaysia.
The theme of the infographic competition is "Road Safety". The participants are required to prepare a high resolution graphic related to general road safety which includes but not limited to car, motorcycle, bicycle and pedestrian.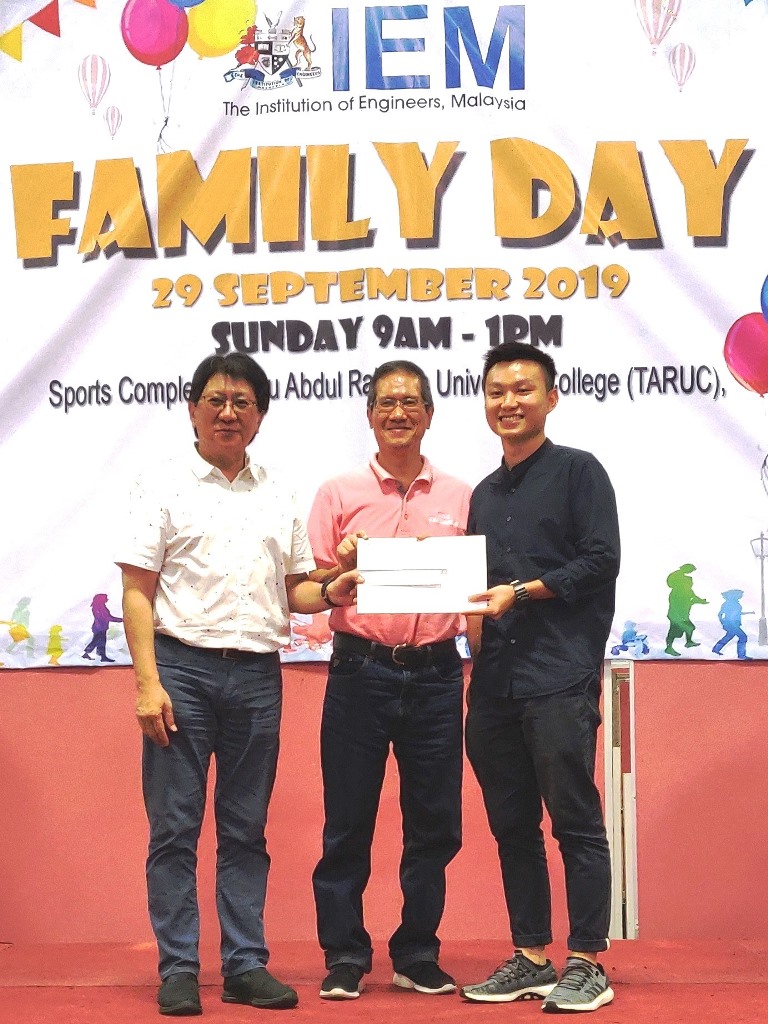 The first prize winners walked away cash prize of RM500 and certificates.
The School of Civil Engineering and the university would like to congratulate Jian Yee and Chang Yu on their great achievement.