IEM GOLD MEDAL AWARD 2018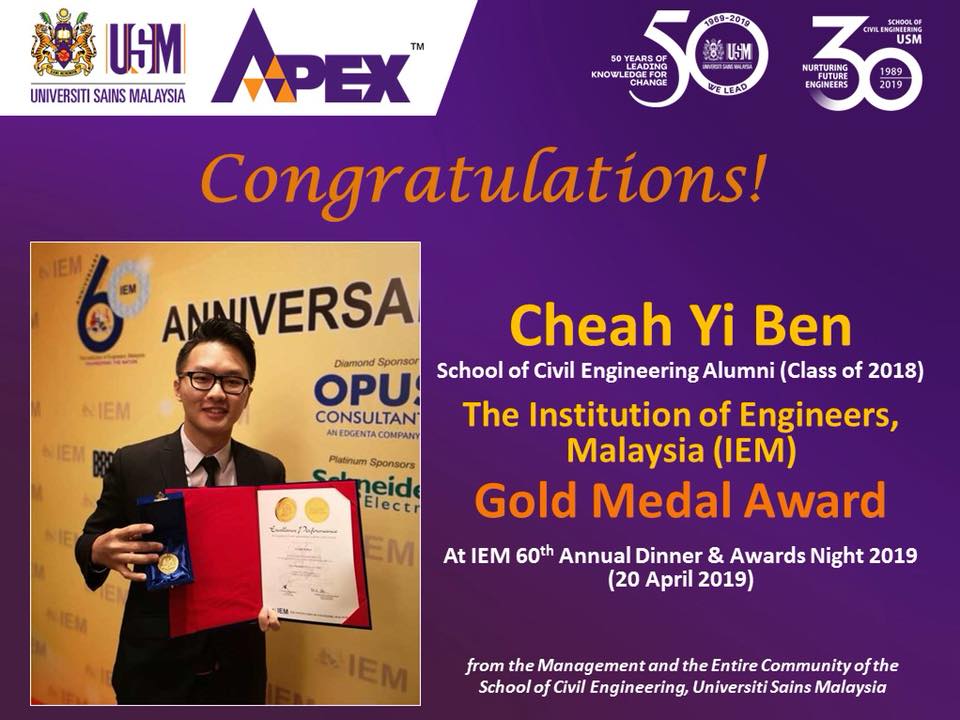 PETALING JAYA, 20 April 2019 – A Universiti Sains Malaysia alumnus, Cheah Yi Ben has made the university proud when he received The Institution of Engineers, Malaysia (IEM) Gold Medal Award at the IEM 60th Annual Dinner & Award Night 2019, held at the Sunway Resort Hotel & Spa on 20 April 2019.
The award is given to every top engineering student in the engineering course for each local university. The recipient must be a student member of IEM and has performed excellently in academic, active in engineering-related activities and engineering societies, and has obtained excellent achievement in engineering competition and innovation / research project.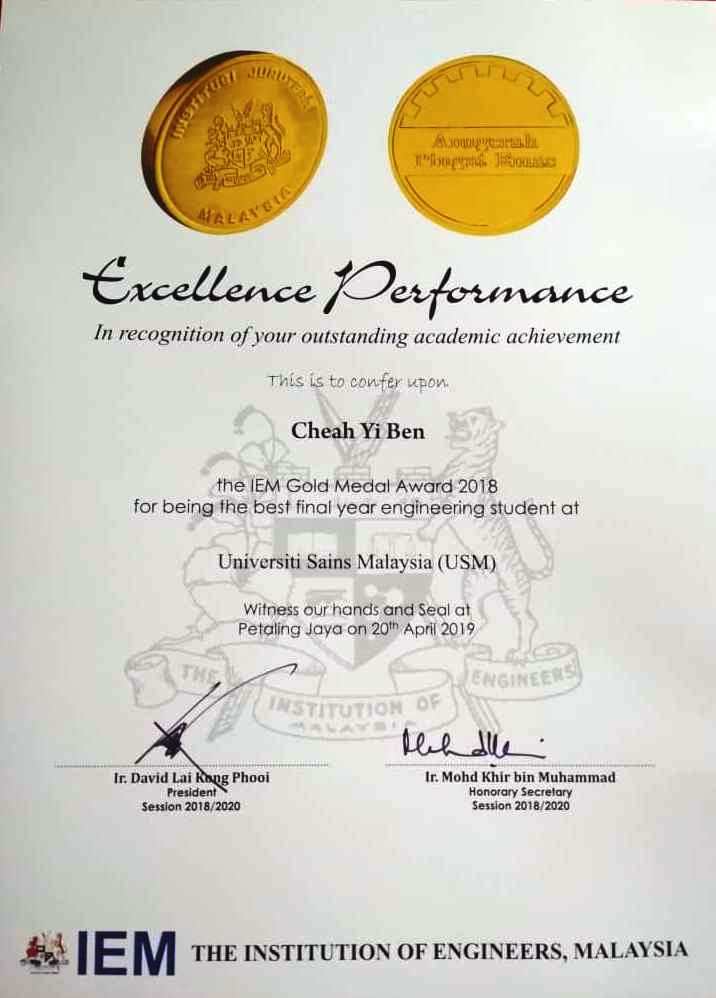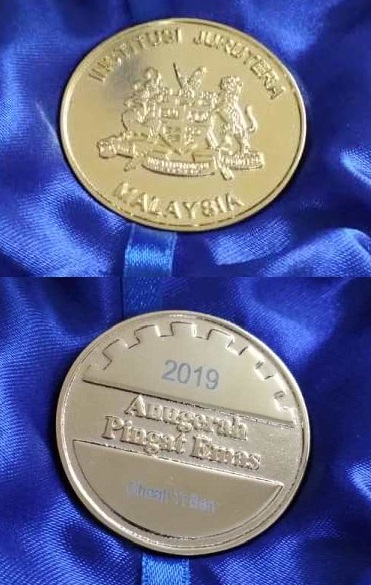 Yi Ben is a graduate from the School of Civil Engineering in 2018. He has obtained a First-Class Honours degree in undergraduate study. He has also active in organizing engineering activities and participating engineering societies. He was an executive council member of IEM-USM Student Section and team leader in mobility program and competition. He has participated in various engineering competitions at university, national and international levels. Among the outstanding achievements are the 1st Runner-up, Quake-Resistant Certificate and Best Design Concept Exhibition Award under the undergraduate category in the "Introducing and Demonstrating Earthquake Engineering for Schools (IDEERS) 2017, held in Taipei, Taiwan. He has also published three technical papers during his study at the university.
The School of Civil Engineering and the university would like to congratulate Yi Ben on his great success and exceptional achievement.