Anugerah Tokoh Siswa USM 2018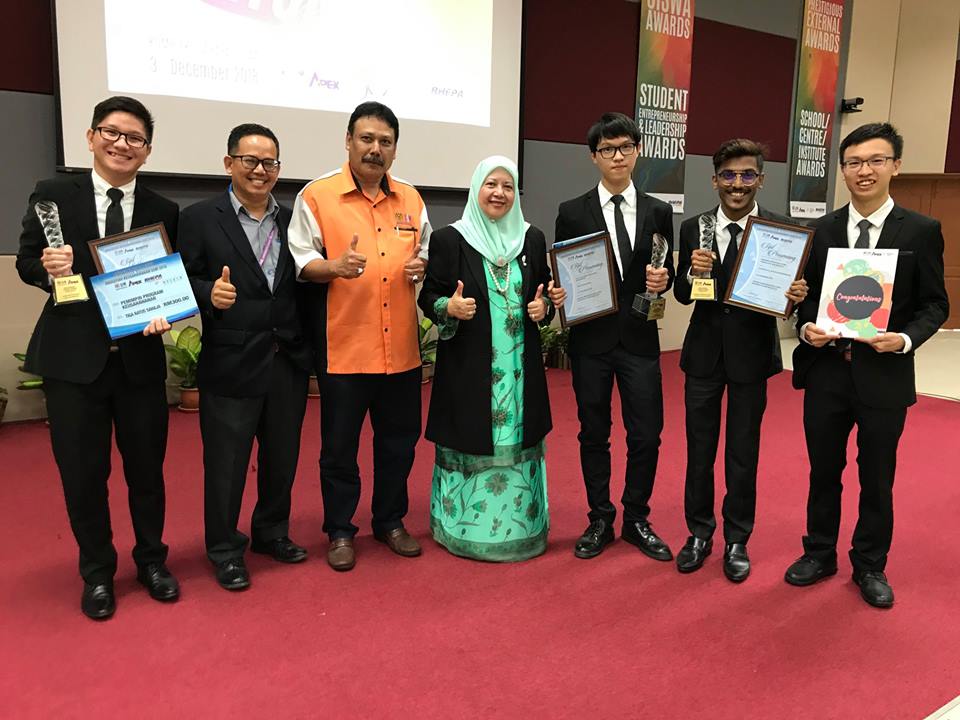 PENANG, 4 December 2018 - A group of students from School of Civil Engineering, Universiti Sains Malaysia had once again made the school proud by being awarded at this year prestigious ceremony "Majlis Persada Kencana 2018". Among the award recipient are Sharvin A/L M Poovaneshvaran, Lee Choon Wei, Teh Sek Yee and Rami J A Hamad. Sharvin A/L M Poovaneshvaran and Lee Choon Wei had been awarded "Anugerah Tokoh Siswa USM 2018" under two different category which is programme leadership for science, technology and innovation & entrepreneurial programme leadership, respectively.
This year with the theme of 'To Infinity and Beyond', Majlis Persada Kencana was held on 3rd December 2018. Majlis Persada Kencana (MPK) is a special event for honoring and rewarding undergraduate and postgraduate students who have achieved outstanding performance in the areas of research, publication, leadership, sports, culture, volunteerism, social, environment and entrepreneurship. "To Infinity and Beyond" signifies celebration of perpetual desire, continuous aspiration and unparalleled dedication towards academic, research, entrepreneurial and leadership distinctions among USM's best talents. The infinite desire towards excellence will transcend the limitation of mind, body and soul; extend our sphere of possibility; and ultimately transform ourselves from good to great; and from mediocrity to excellence; towards infinity and beyond.