PPKA 30th Anniversary Logo & Tagline Design Competition 2019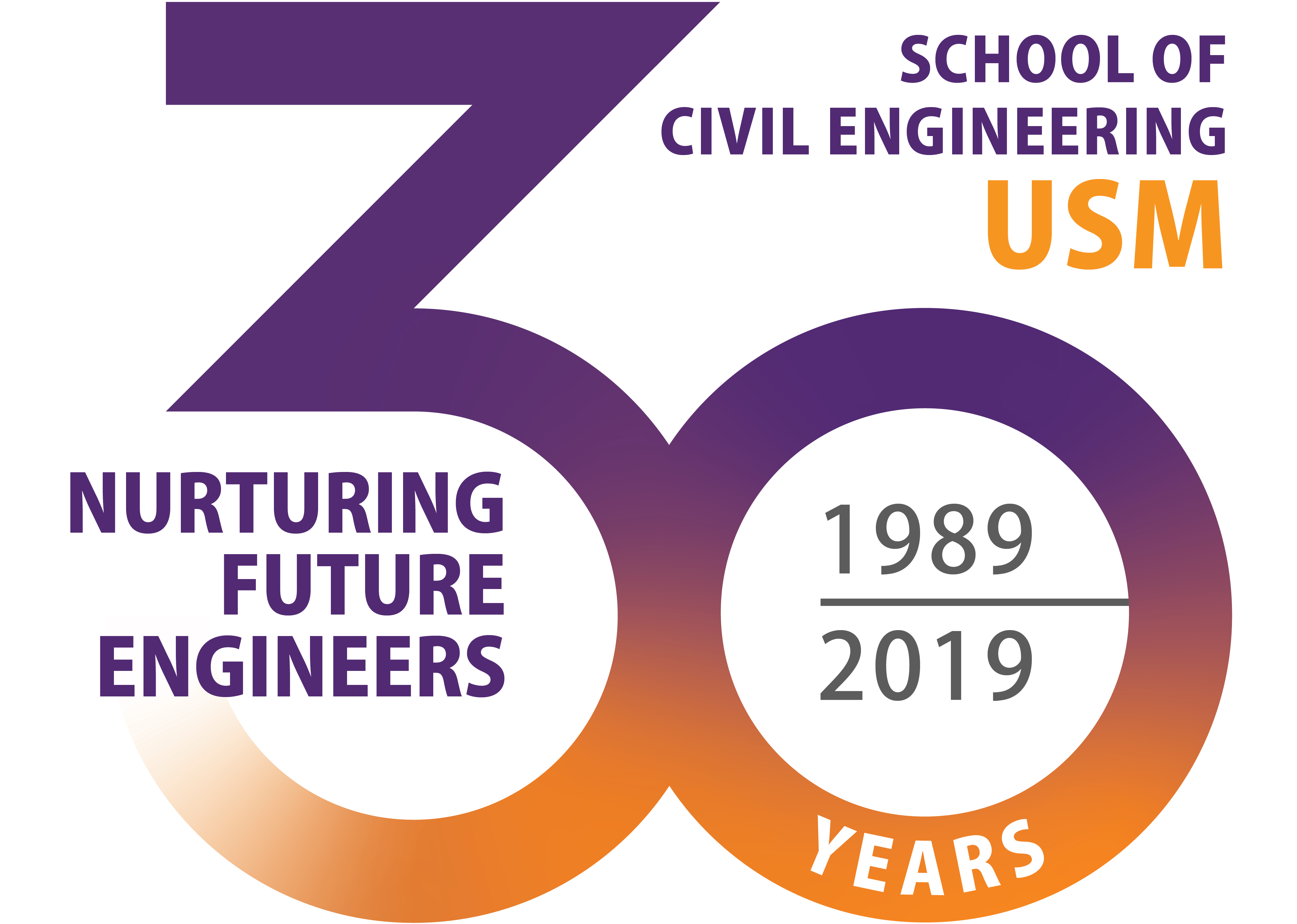 NIBONG TEBAL, 6 March 2019 - The School of Civil Engineering (PPKA) turns 30 in this year. To commemorate its 30th anniversary, we are pleased to announce a special icon created for PPKA anniversary-related events throughout the calendar year.
The logo and tagline were selected from 14 entries submitted by PPKA staff and students through a competition. Three best logos and taglines were first shortlisted and the best one was then chosen as the official logo for PPKA 30th Anniversary.
Congratulations to the winners of the logo and tagline design competition:
First Prize: Lim Chang Yu

Second Prize: Lee Jian Yee

Third Prize: Moon Wei Chek
PPKA staff and students are encouraged to use this special logo in marketing and promoting the School of Civil Engineering anniversary-related events from now until 31 December 2019. This special logo should be placed alongside USM logo and USM 50th Anniversary logo.

The logo can be downloaded from https://goo.gl/rtuQxQ.