Accreditation Visit by the Engineering Accreditation Council 14-15th November 2018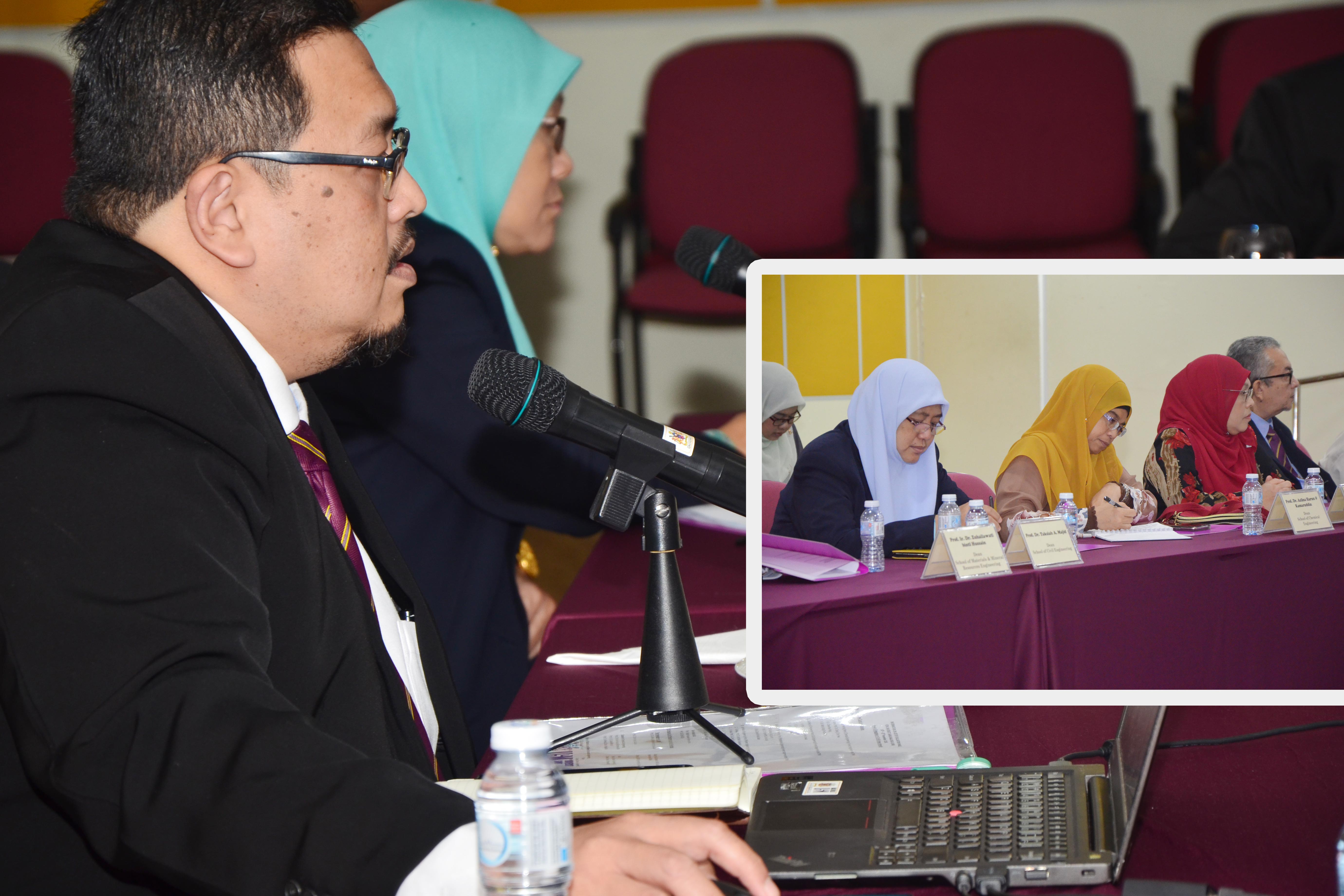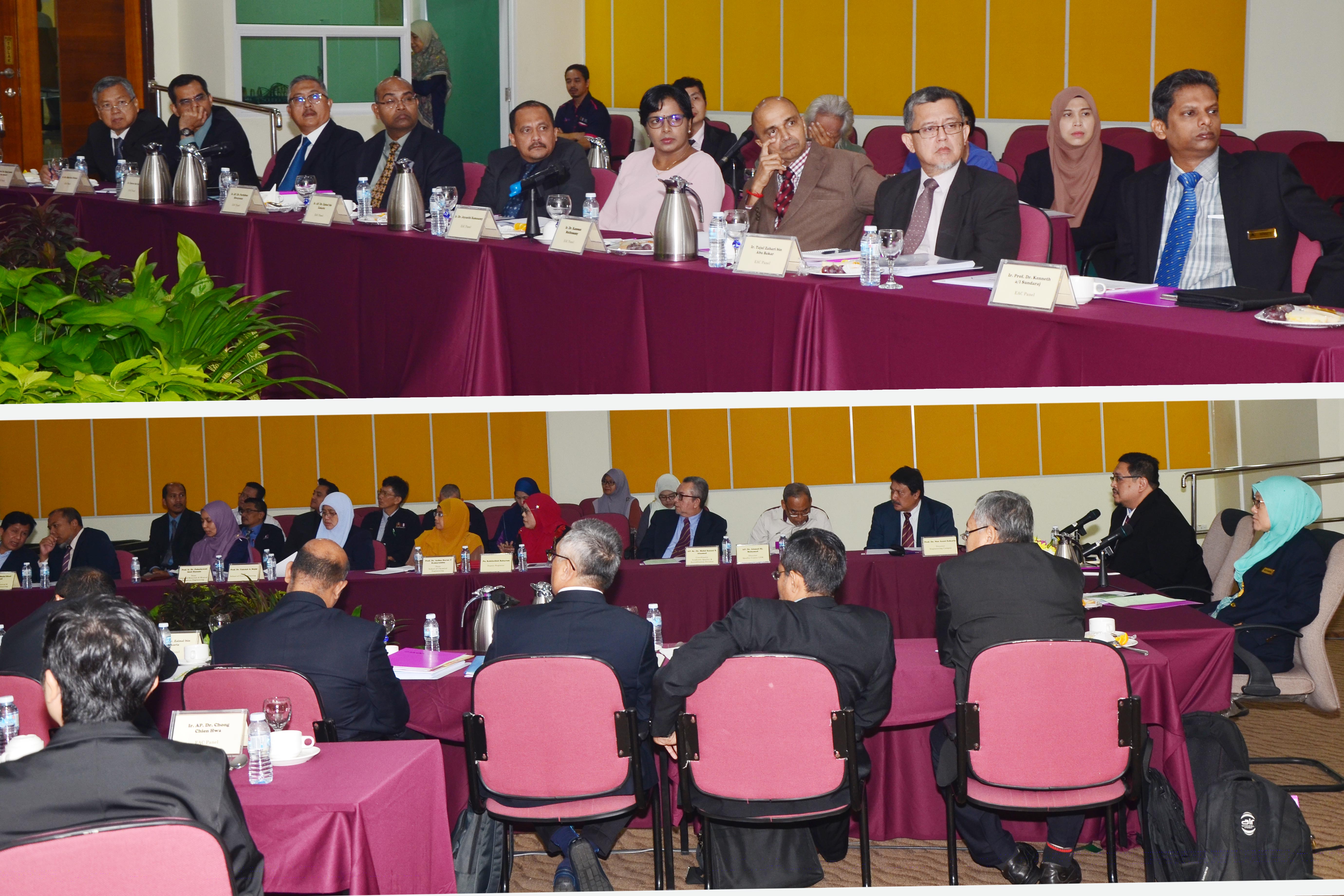 The School of Civil Engineering (SoCE), USM was recently visited by panels from the Engineering Accreditation Council (EAC) as part of a new cycle accreditation process by the EAC for the Bachelor of Engineering (Honours) (Civil Engineering) programme. The programme was previously accorded a full five year accreditation from 2013 until 2018, as a result of the previous accreditation exercise which took place in 2013. Hence, the new cycle accreditation is required for the cohorts of students graduating in 2019 onward.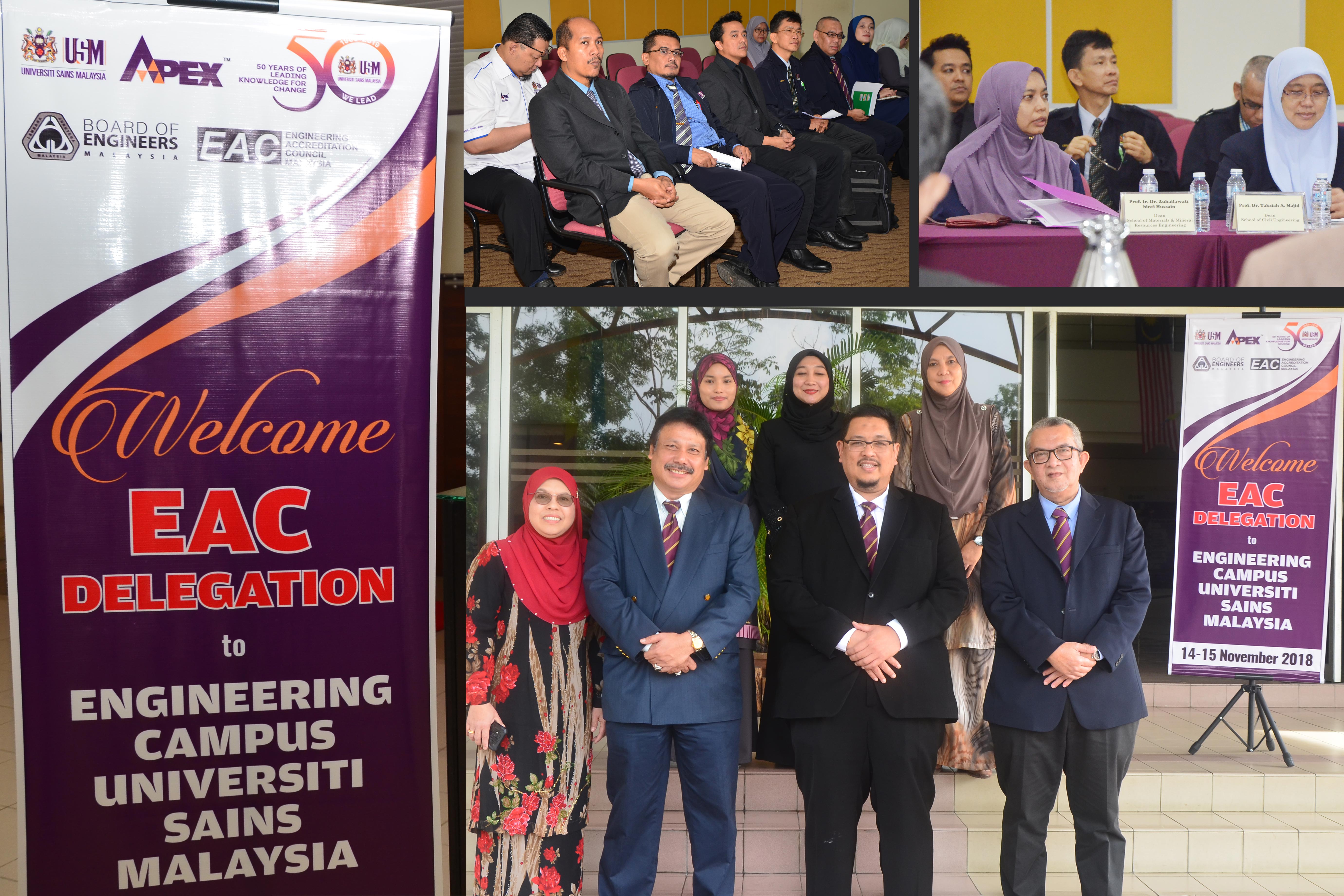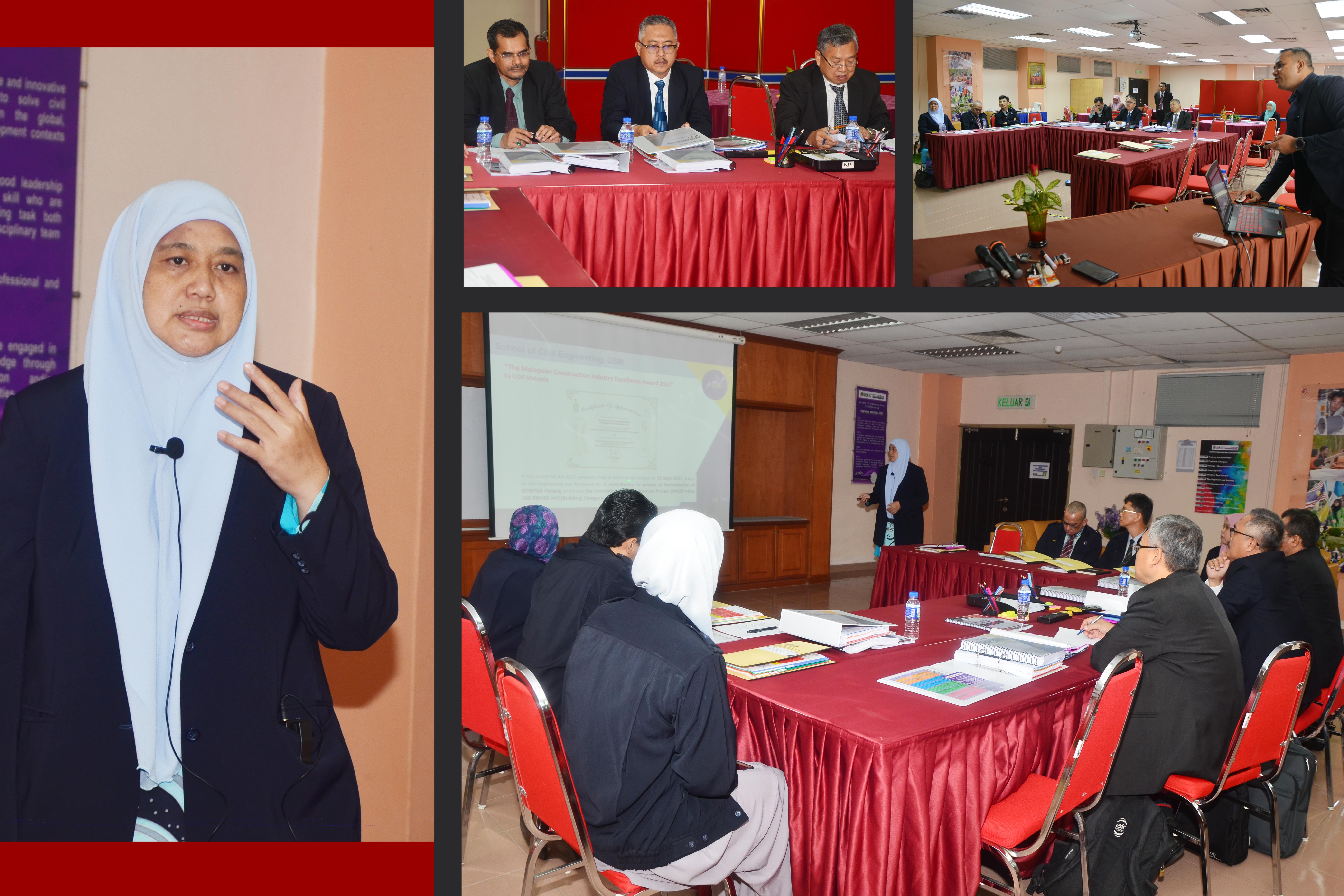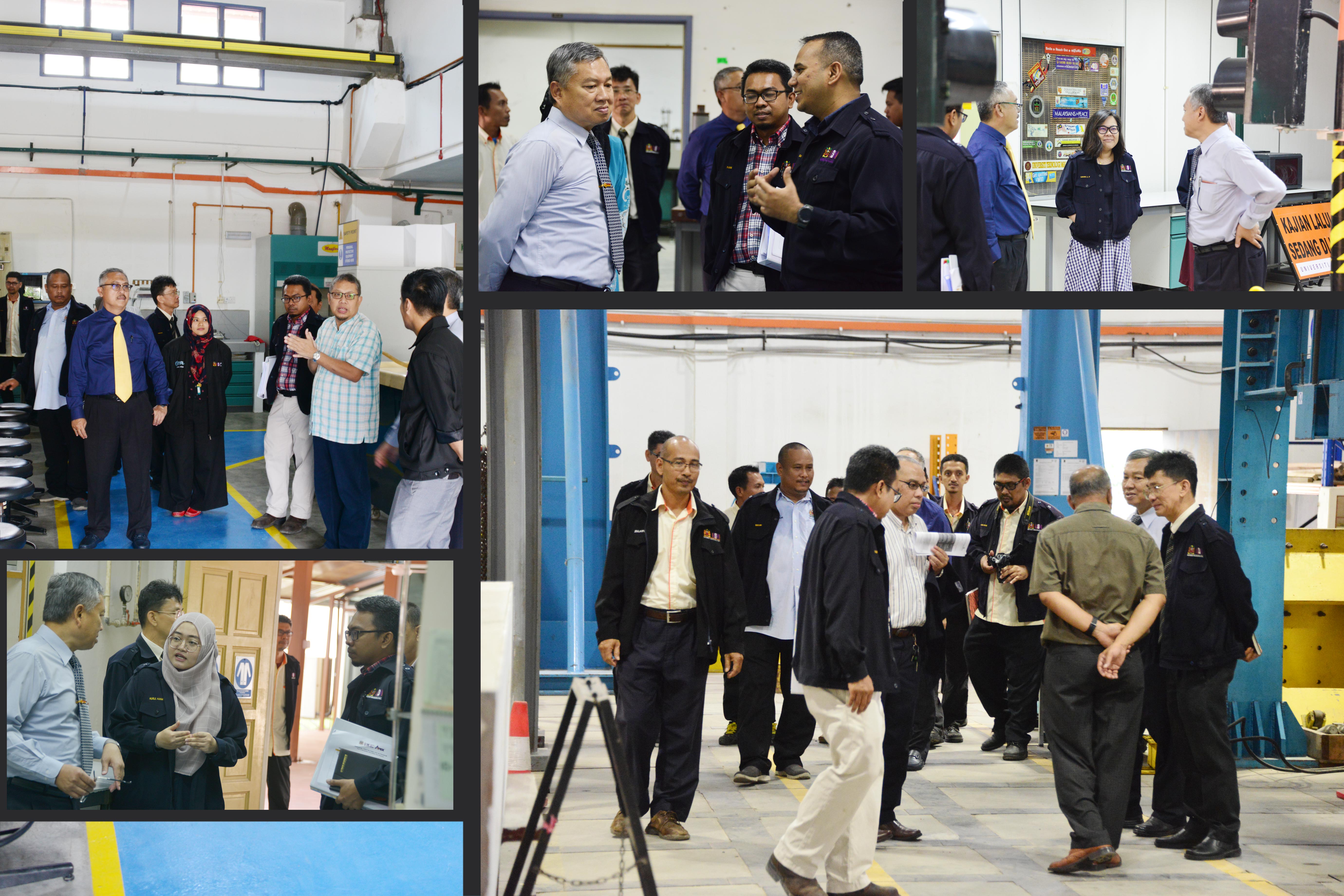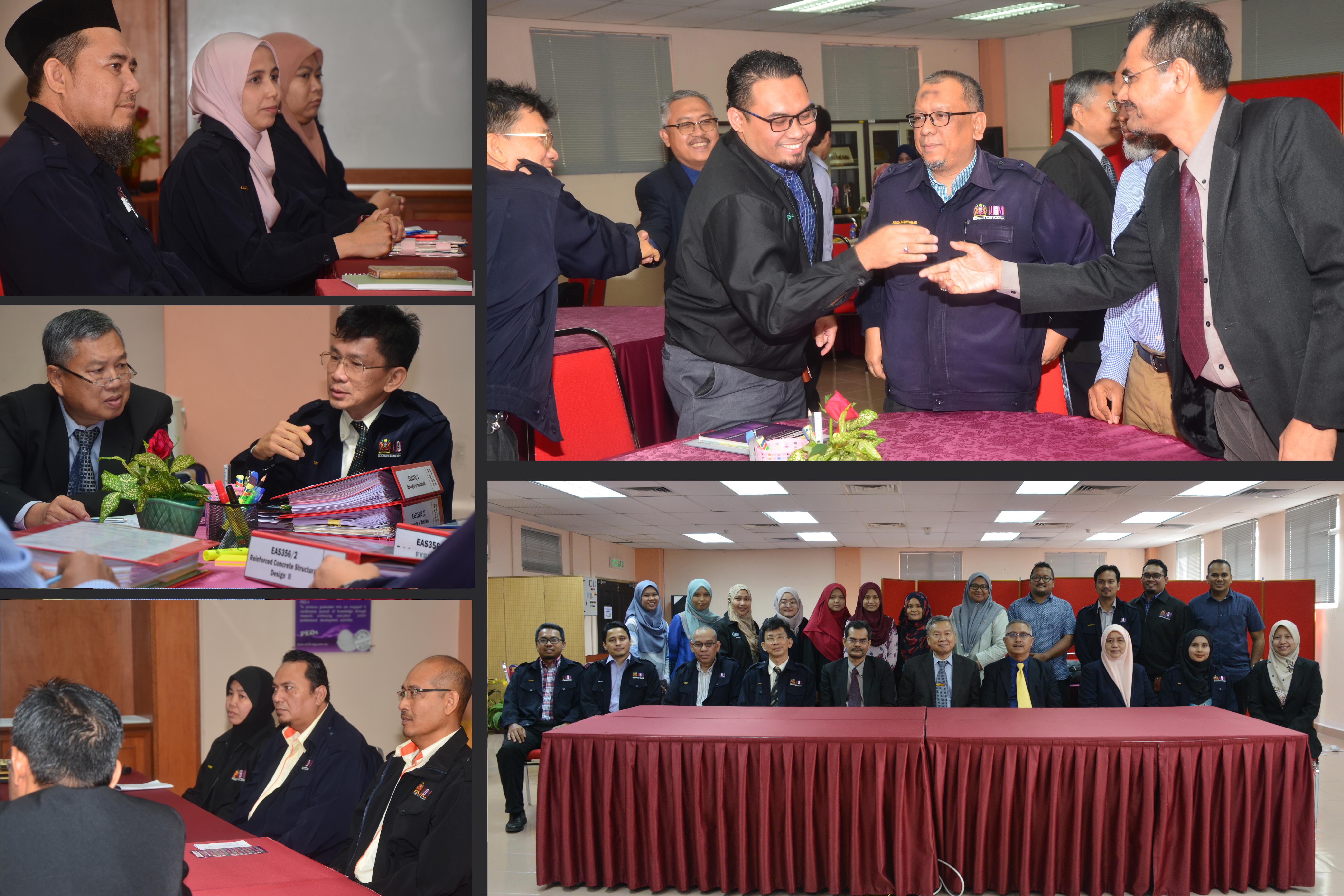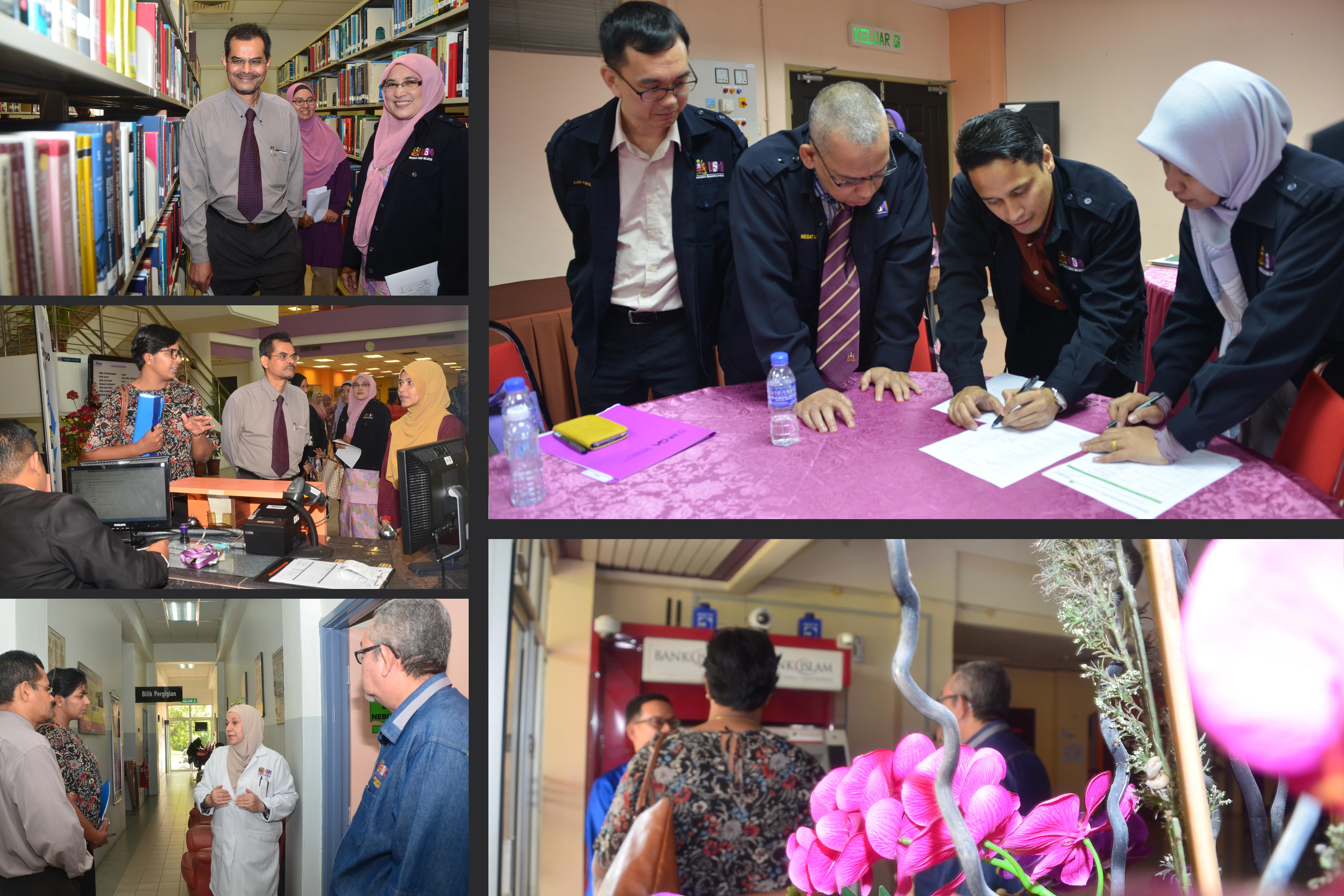 Alhamdulillah, the accreditation visit went on smoothly and it is hoped that the programme will once again be conferred a full accreditation. The dean sincerely extends her utmost appreciation and gratitude to all the staff for the persistent hard work in preparing for the visit as well as for the acculturation and embracement of outcome based education (OBE); the students for their cooperation, support and positive feedback; representatives from the Industrial Advisory Panels (IAP) and alumni for their full support and exceptionally positive feedbacks; and the top management of USM for always prioritizing teaching and learning agenda.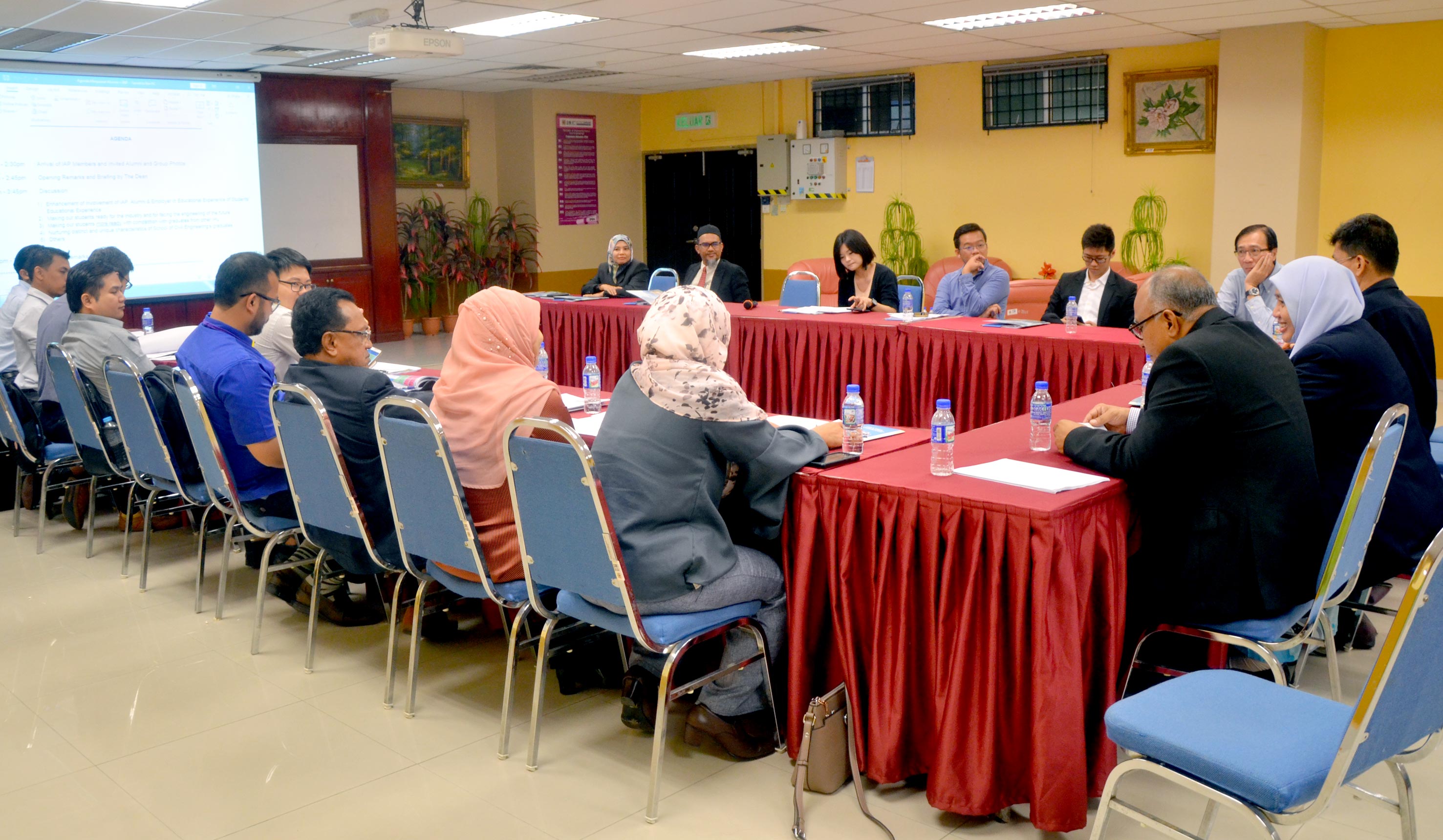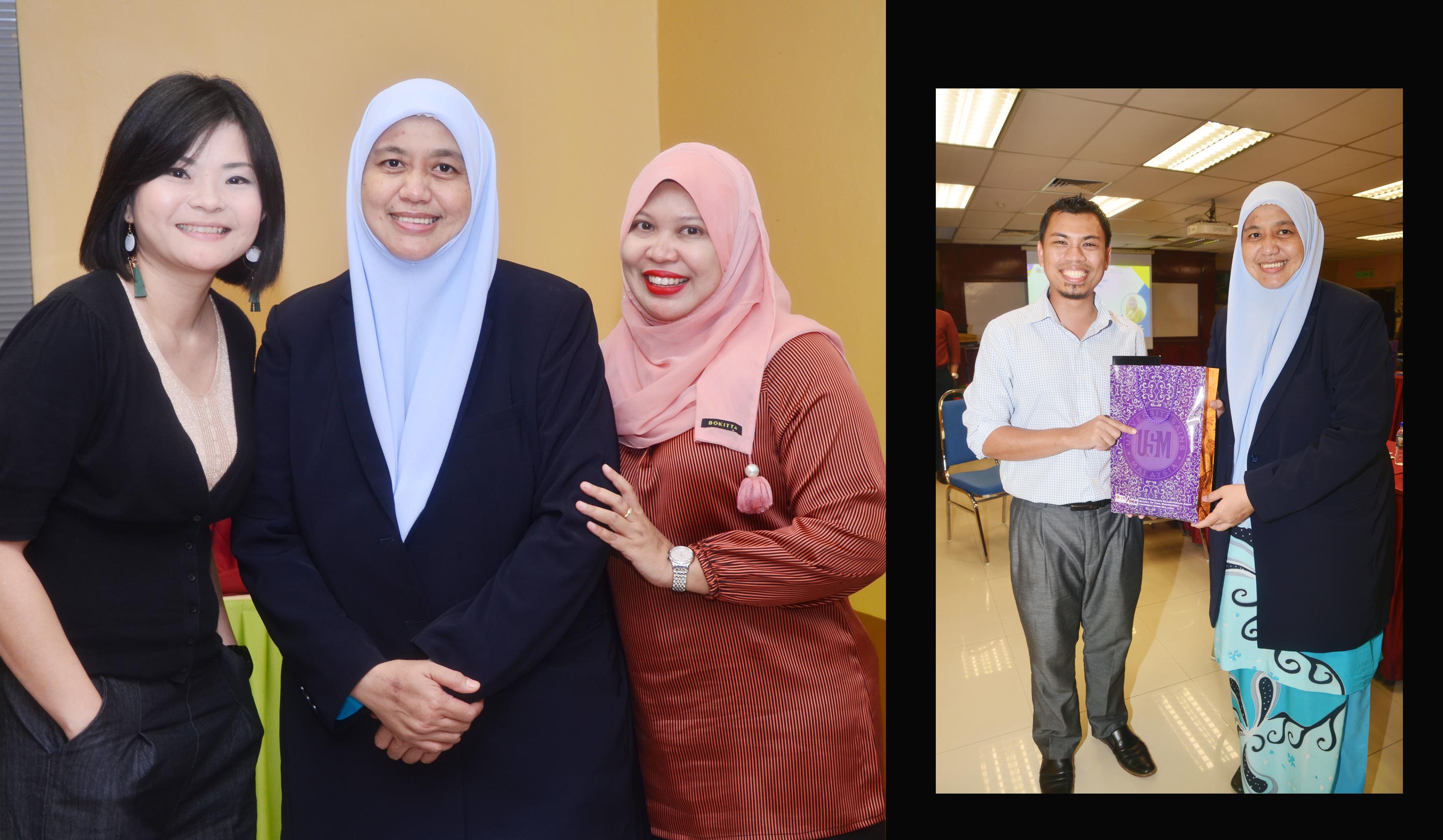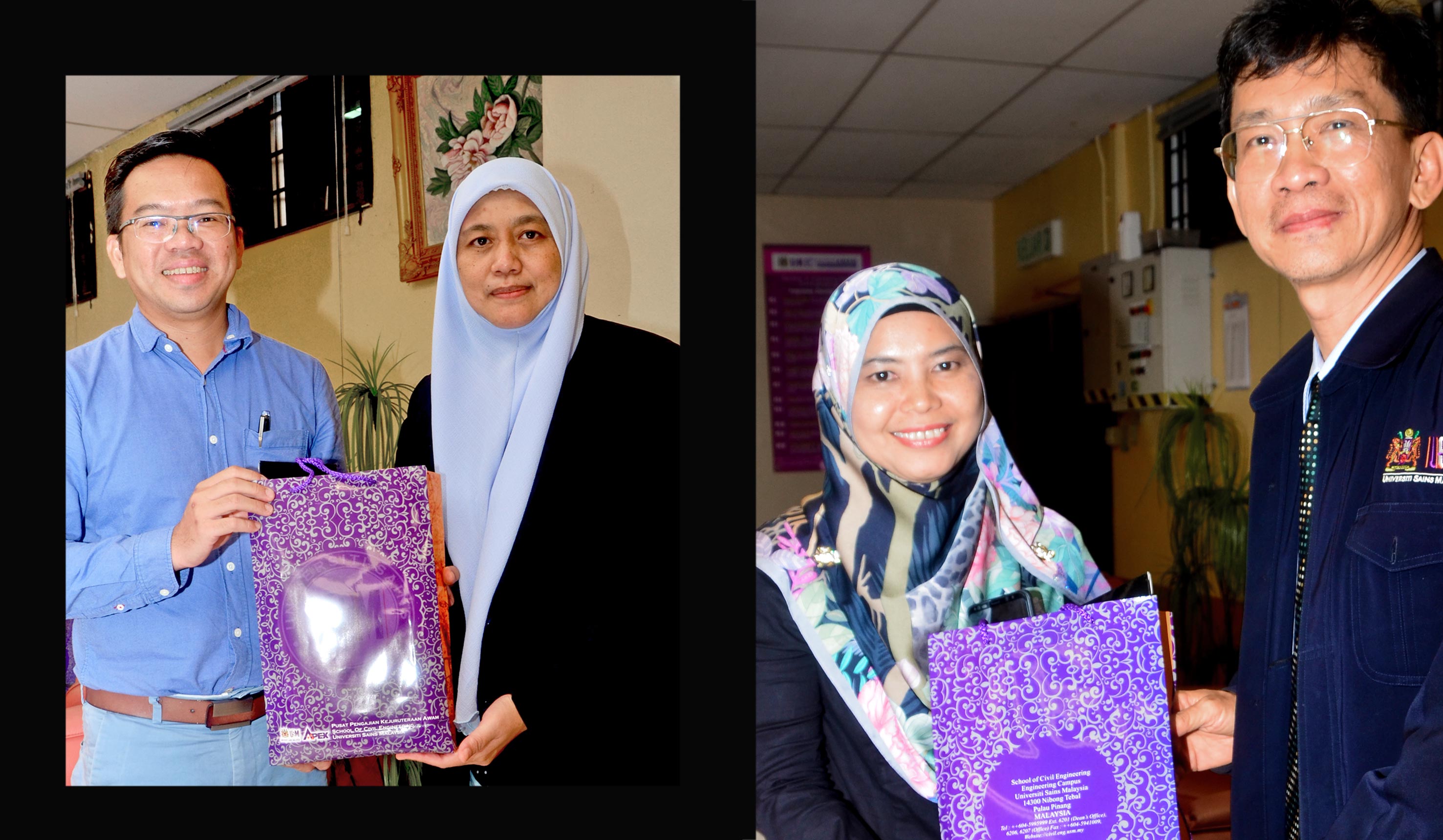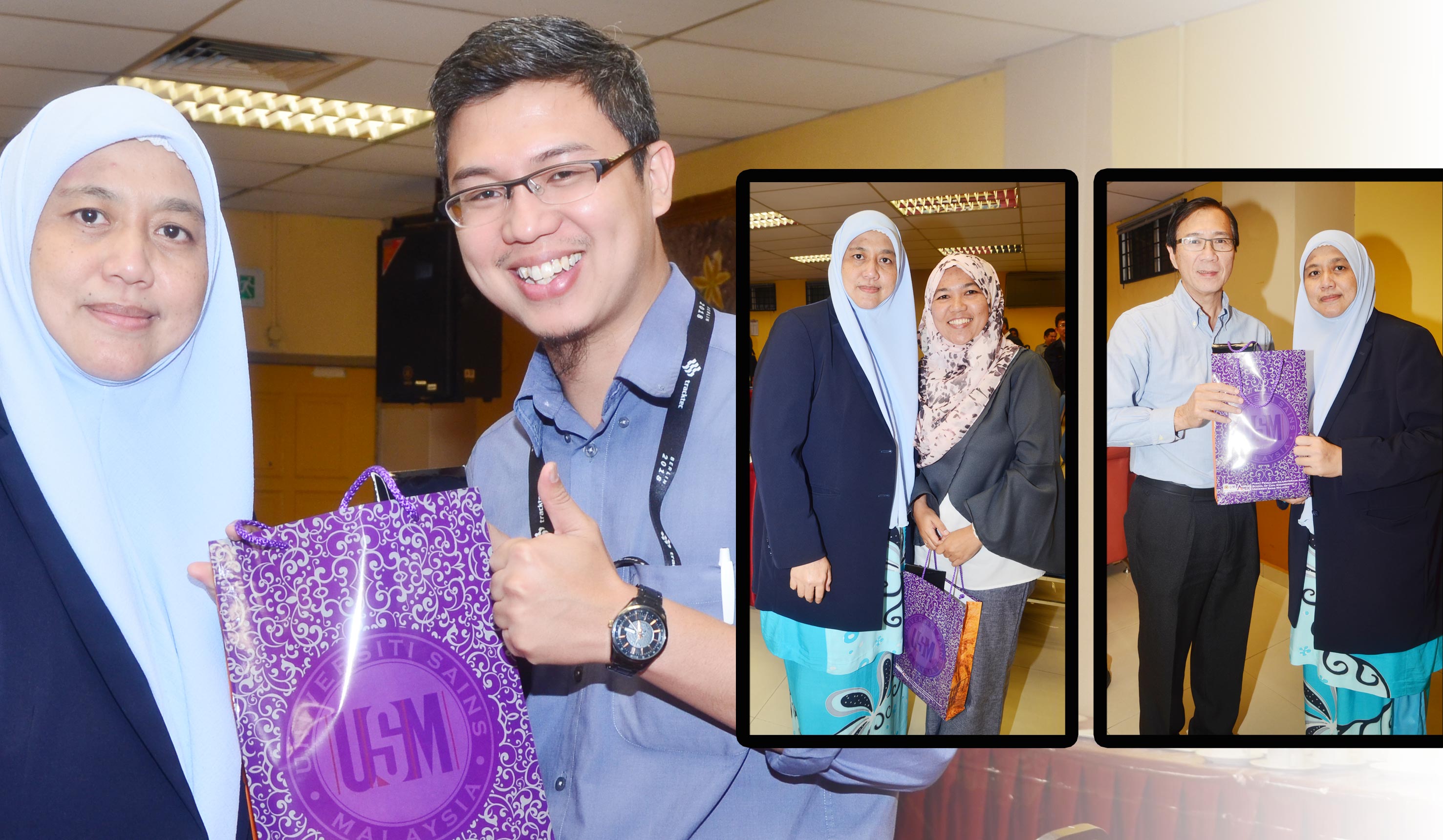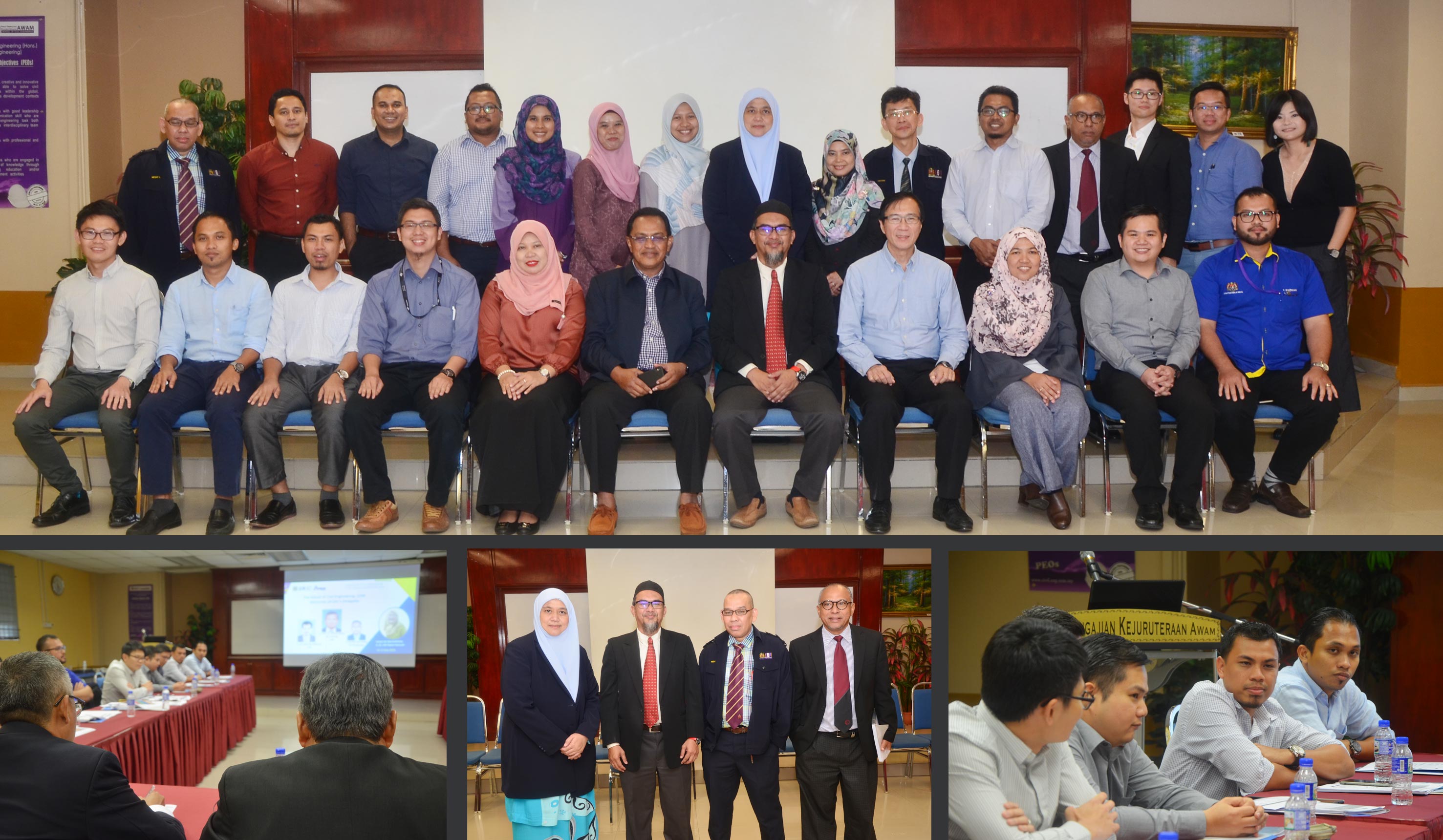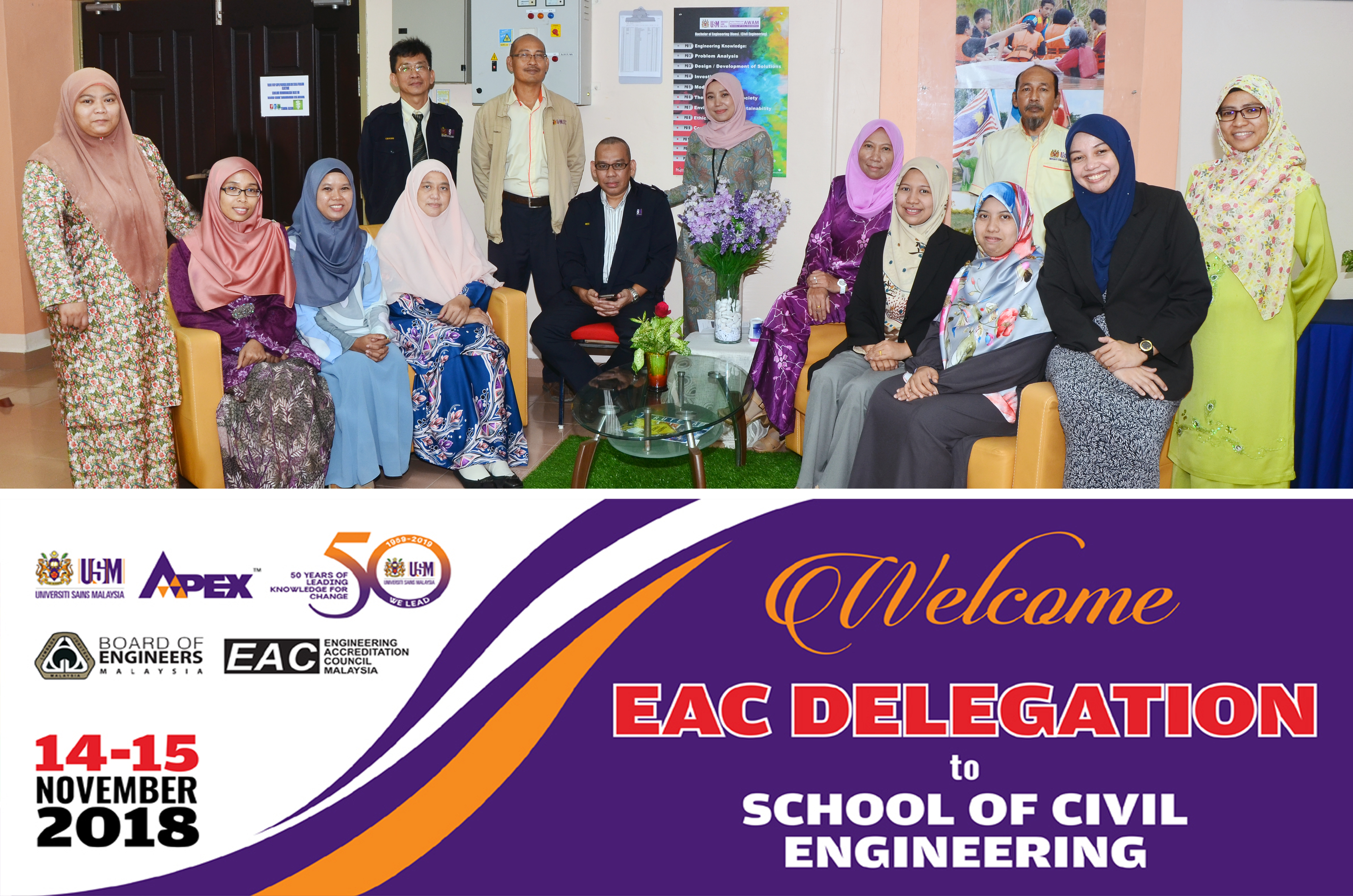 text : MAMJ
photo : media@PPKA