Congratulations : 5th International Young Inventors Award (IYIA) 2018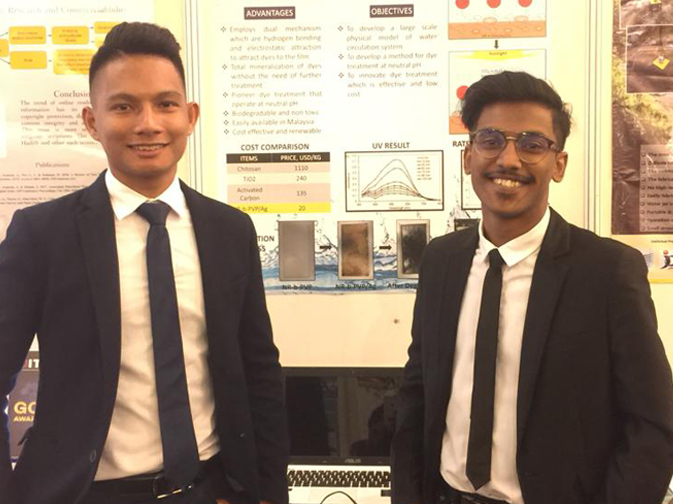 BALI, INDONESIA, 22 September 2018 - Universiti Sains Malaysia with the invention title of "NR-b-PVP Photo Dye" by Muhammad Faiz Syazwan bin Md Razif, Sharvin A/L M Poovaneshvaran and Hamzah Atef Akramah from School of Civil Engineering under the supervision of Assc. Prof. Dr. Mohd Remy Rozainy Mohd Arif Zainol and Dr Noor Hana Abu Bakar had won Gold Medal Award at the recent 5th International Young Inventors Award (IYIA) 2018 that was held at Inna Grand Bali Beach Sanur, Bali, Indonesia from 19-22 September 2018. The invention brought up by the USM team was the development of new solar-driven materials to improve photodegradation efficiency of organic pollutants. It was mainly about the photodegradation of methyl orange using environmentally films consisting of natural rubber blended with polyvinylpyrrolidone and incorporated with silver particles. This invention was due to rapid development of industrialization that has led to serious environmental pollution where tons of dyes are released as wastewater through textile effluents.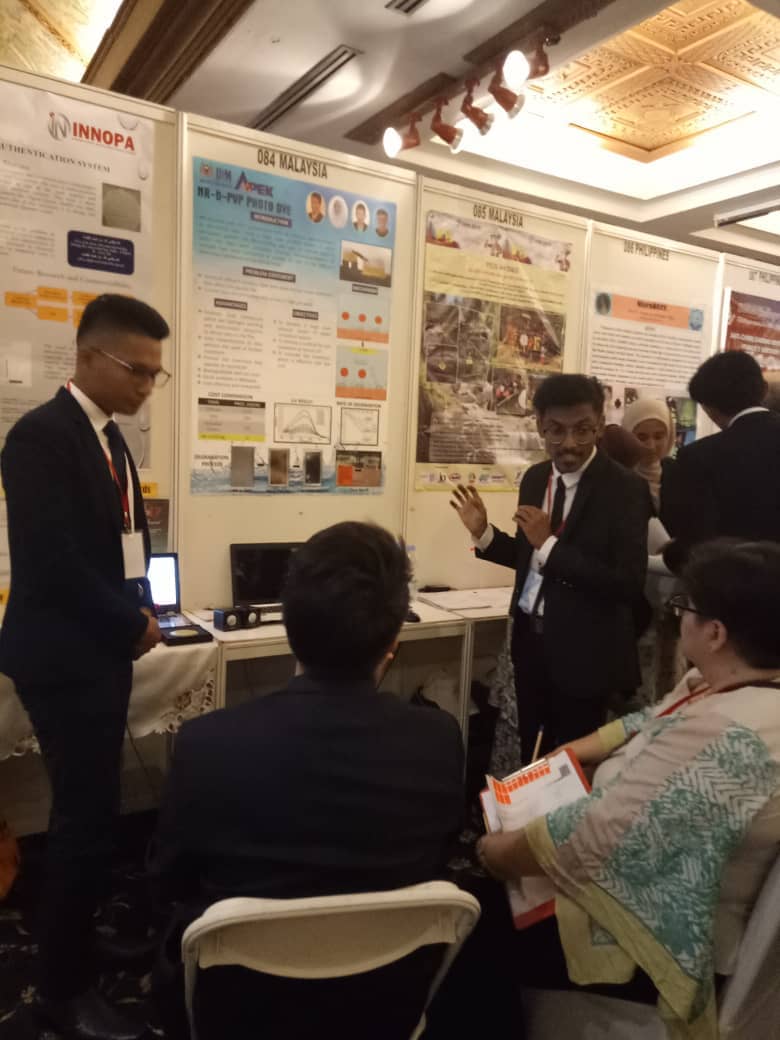 It was organized by Indonesian Invention and Innovation Promotion Association (INNOPA) in order to appreciate and promote young innovators around the world, who have dedicated themselves in making innovations, creations, and creativity. IYIA was focused on exhibiting creative innovations from young innovators around the world. All participants presented their inventions in the form of sample, prototype, mock-up, and many others. IYIA 2018 was took part by 15 countries such as Indonesia, South Korea, Japan, Russia, Malaysia, India, Philippines, Taiwan, Thailand and others with the total number of 317 inventions. It is a great platform for all researchers and scientist to share and gain knowledge.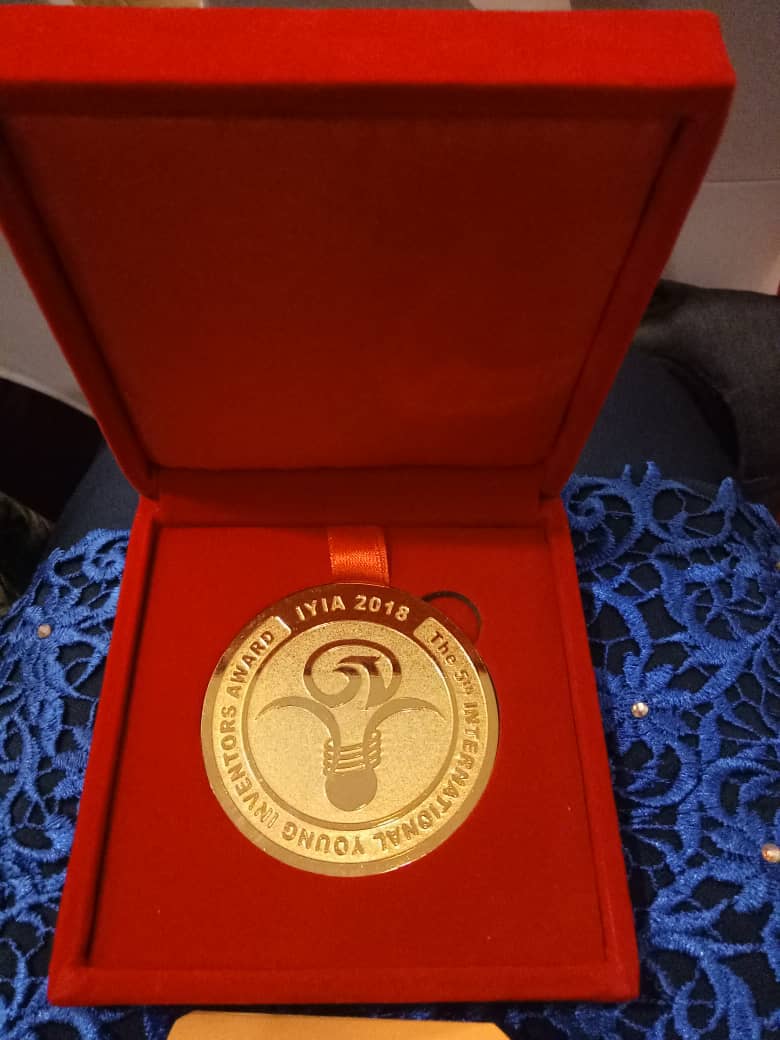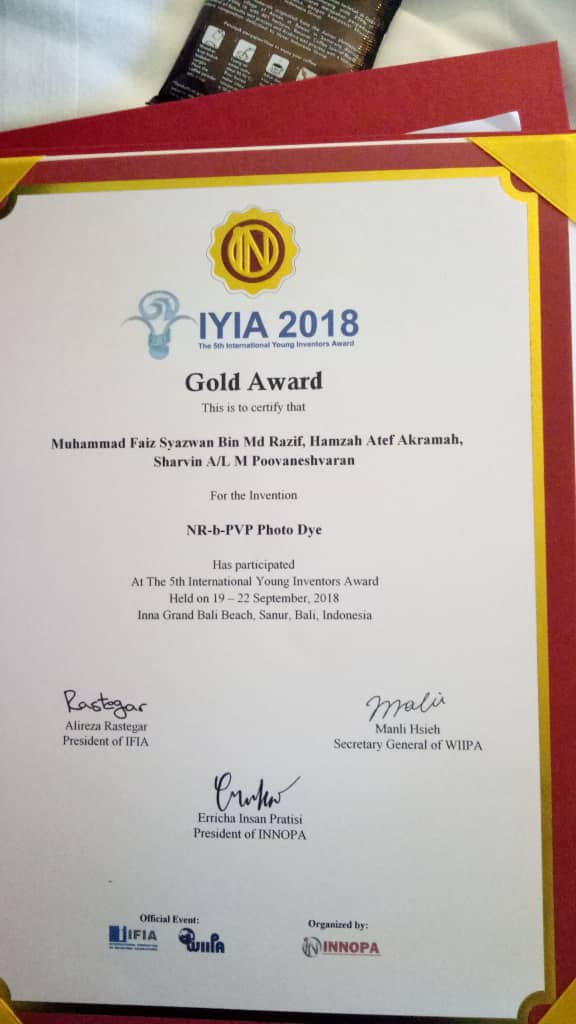 PPKA is proud of the efforts and achievement of this team. Congratulations to USM team on their success !