USM Won 1st Runner-Up in UM Concrete Bowling Competition 2018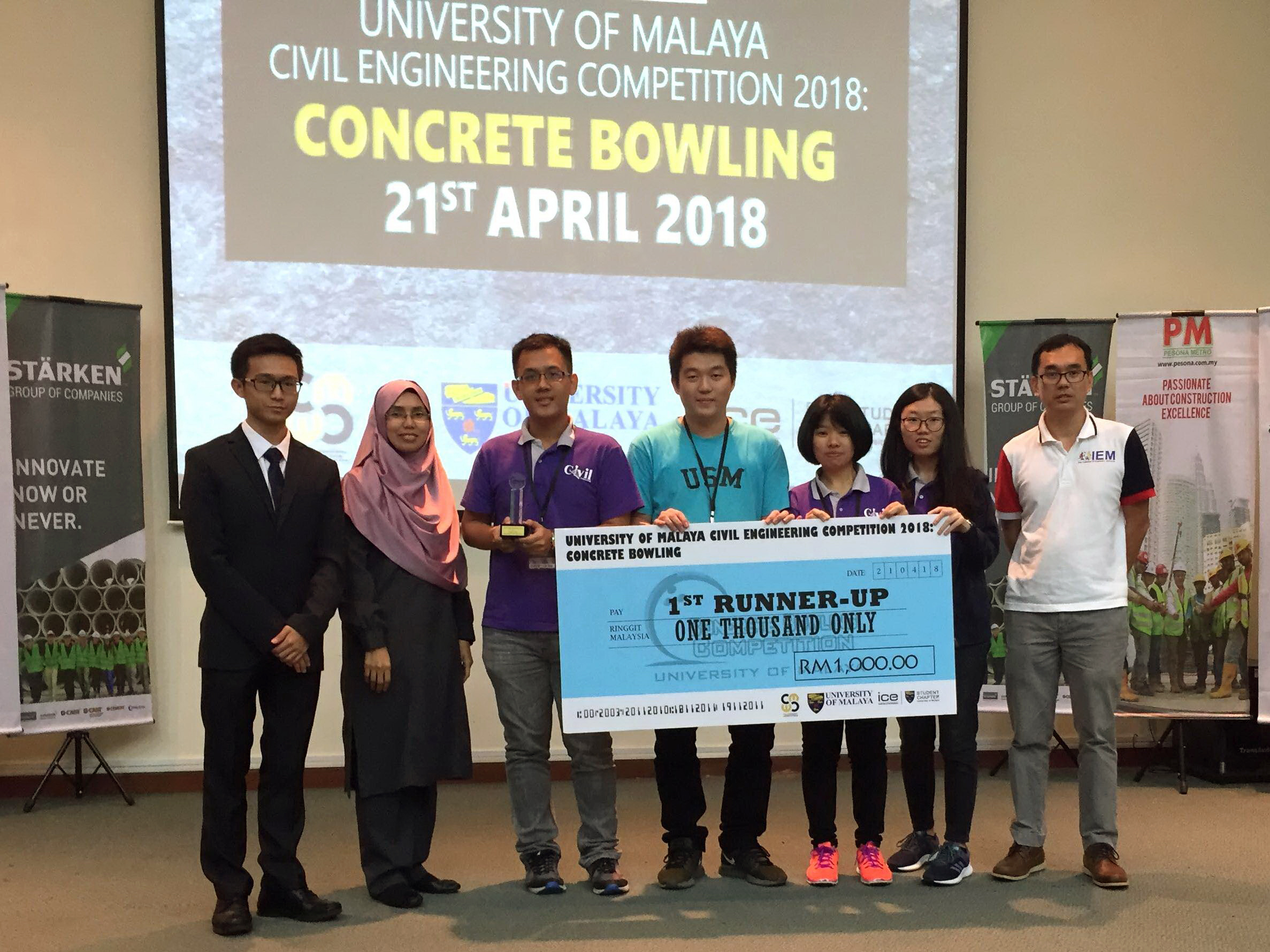 KUALA LUMPUR, 21 April 2018 - A team consisting of four third year students from the Universiti Sains Malaysia (USM) School of Civil Engineering (PPKA) made the university proud by winning 1st Runner-Up in the University of Malaya Civil Engineering Competition 2018: Concrete Bowling. The competition was held at the University of Malaya on April 21.
IEM-USM Student Section has sent the team led by Ho Kar Meng and comprising Bong Wely, Bong Yack Huang and Karen Yong Bee En to participate in this competition. The team was supervised by Associate Professor Dr. Lau Tze Liang. It is the first-ever concrete bowling competition held in Malaysia. The competition has attracted 15 teams from higher education institutions all over the country.
Each team was required to produce a 200mm in diameter concrete bowling ball using concrete mix designed within certain given specifications. The team was then assessed through presentation skills, 6-pin bowling test, strength and toughness of concrete bowling ball, creativity and innovation of concrete mixture design and workmanship. Congratulations to the team for their success.
Special gratitude also goes to Professor Dr. Megat Azmi Megat Johari for the advice and technical staffs, Dziauddin Zainol Abidin and Mohd. Fauzi Zulkfle for their assistance in producing concrete bowling ball.