PPKA Student Received National Recognition in Structural Earthquake Stability Competition 3.0 (SES3.0)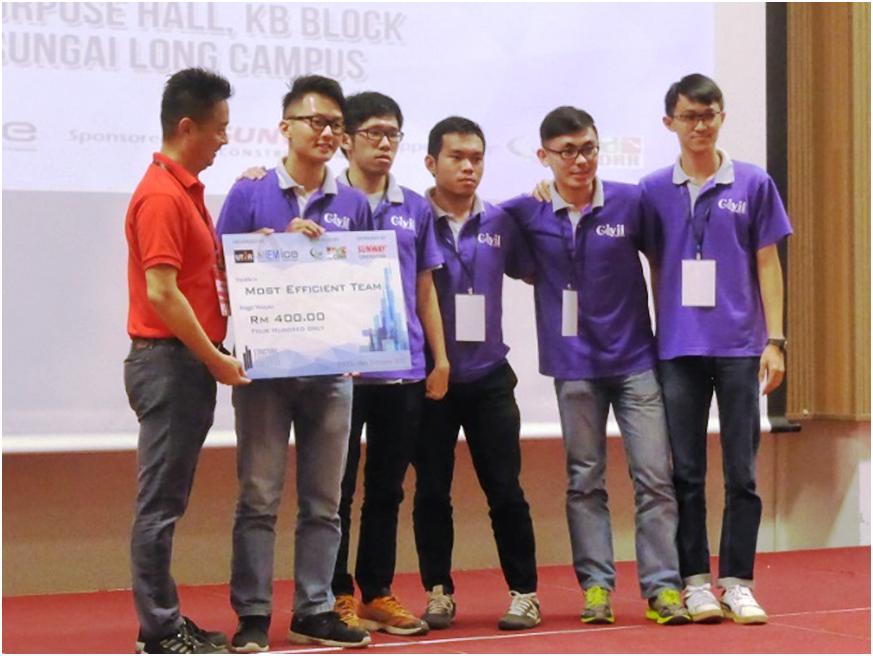 Two teams of PPKA student participated in Structural Earthquake Stability Competition (SES3.0) held on 18 February 2017 at Universiti Tunku Abdul Rahman Sungai Long Campus. The aim of this competition is to promote the study on structural and earthquake engineering as well as to provide undergraduates with a real-world experience in constructing earthquake resistant structures.
One of the teams consisting of five third year PPKA students won Consolation Prize and Best Efficient Team Award and walked away RM600 in total.
The team members are Cheah Yi Ben, Chan Wai Kit, Chong Hong Rui, Make Chee Fong and Tan Chin Guan. This is the second time for USM participates in this competition but the first time received the award. Congratulations to the winning team. The other team consisting of five second year students have also performed well in this competition. They are Tng Kar Lok, Bong Wely, Ho Kar Meng, Karen Yong Bee En and NgeJia Sheng.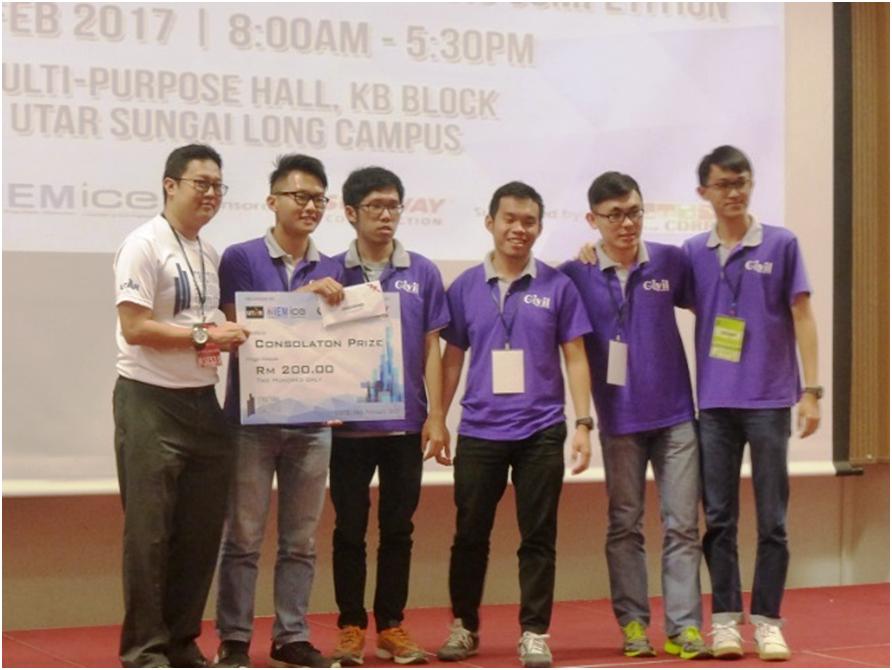 This competition has provided a good platform for undergraduate students engage in solving complex engineering problems. Traditional formal and structured education provides students the basic engineering fundamentals in classroom and students are encourage acquiring hands-on experience, higher level thinking skills and soft skills from active learning activities through the participation in engineering competition. This competition has promoted scientific inquiry in earthquake engineering among students in an authentic manner. Students were given an open-ended problem and they were required to propose a creative and innovative solution and construct the model within limited resources and constraints through self-directed and collaborative learning.
Sincere gratitude goes to the School of Civil Engineering for supporting students participating this competition, PPKA technical staffs especially En. Abdullah Md Nanyan and En. Mohd Taib Yacob for their helps in conducting the testing in laboratory.