Meor Othman - Positioning Our Expertise at the International level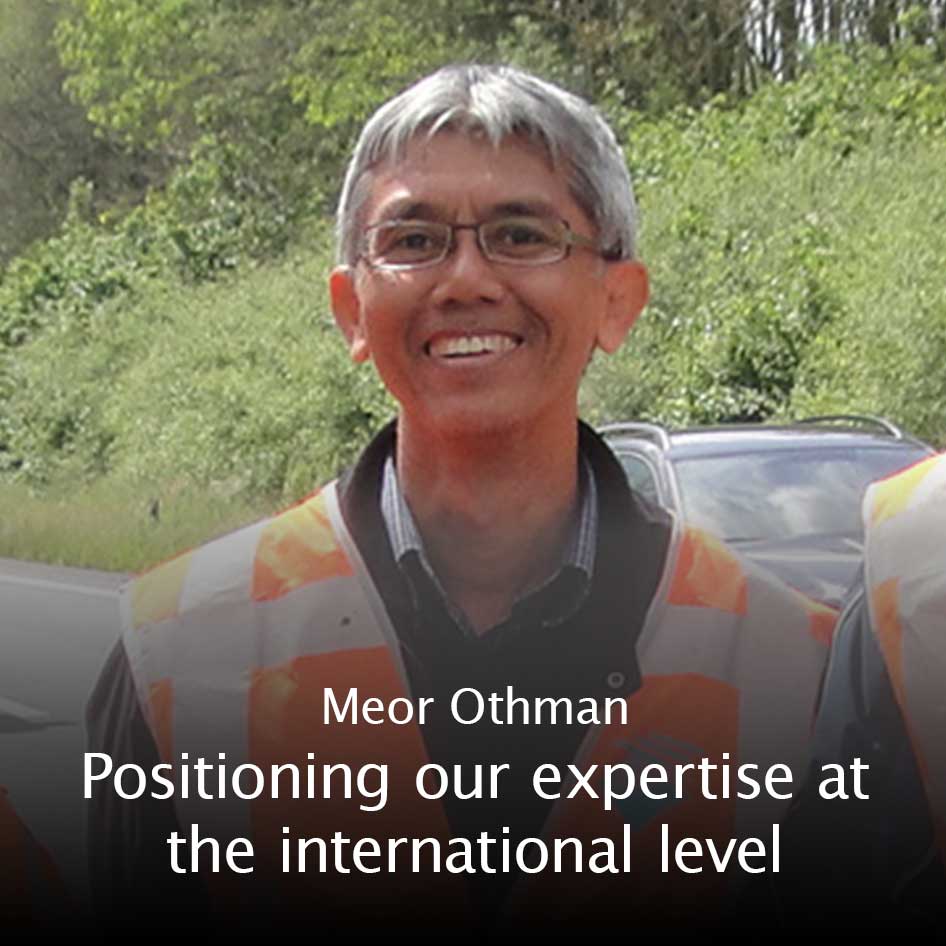 IRF: What was the key rationale behind your research?
Meor: Qualitative measurement to quantify stripping on loose mix is still carried out based on visual inspection using the naked eye. Such measurement technique is inaccurate, very subjective and highly dependent on the skill and experience of the inspector. To overcome this, a two-dimensional (2-D) imaging technique has been developed to more precisely evaluate and proportion out surface failure due to adhesion and cohesion. However, it is obvious that the surface of the fractured sample is not always parallel to the plane of the captured image. This may compromise the degree of inaccuracy when quantifying the percentage of fractured surface area due to adhesive and cohesive failure. This explains the rationale behind our proposal to use a three-dimensional (3-D) imaging technique that improves accuracy of computed surface area subjected to adhesive and cohesive failure, in addition to broken aggregates.