MSSA Open Idea Competition 2014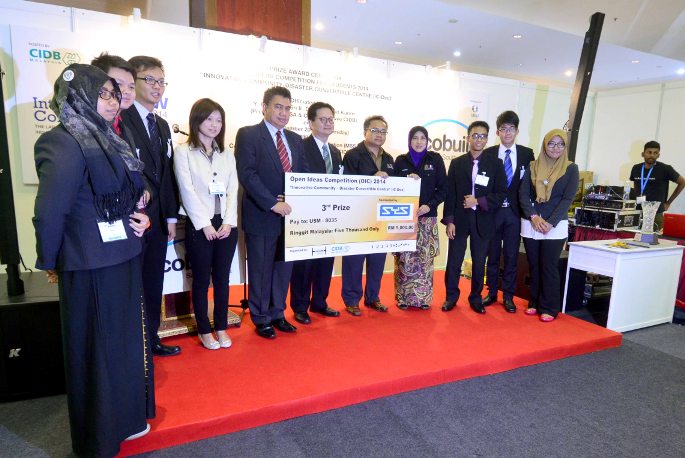 Congratulations to the USM teams that won the 3rd prize (RM 5,000) for Malaysian Structural Steel Association (MSSA) 2014 Open Idea Competition. USM had sent 3 groups for this competition and 2 of these groups were shortlisted for the top 10 out of 60 groups overall from all over the public and private higher learning institutions that participating.
USM teams are the collaboration of the undergraduate students from School of Civil Engineering and School of Housing Building and Planning. The primary intention of this design competition is to provide students of architecture and structural engineering in Malaysia with the unique opportunity of collaborating in a building design that employs steel as the main structural and finishing material. It is for these architectural and structure engineering students to grasp the fact that building design does not lie within the jurisdiction of the architect or structure engineer individually, but it is the means for both to arrive at a meaningful realization of both architectural fascination and structural actualisation. It aims to bridge the gap between the teaching of architecture and structural engineering. This year's MSSA/CIDB student competition was called for the design of the Innovative Community-Disaster Convertible Centre (iC-Dcc). The main concept of the Innovative Community-Disaster Convertible Centre (iC-Dcc), is to provide a community centre for the residents of a village/suburb/town. On regular days it functions like any other community centre, but once a disaster (flood/haze/storm/landslide/epidemic) strikes it ceases to be a community centre and immediately becomes a disaster relief facility: it shall now serve as both 'Transitory Accommodation for Disaster Victims' as well as an 'Operation and Distribution' base.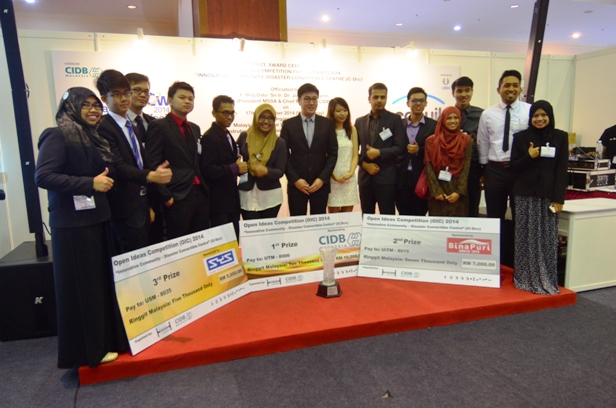 Written by:
Dr Fatimah De'nan
MSSA Education Committee